Last night, the Thunder traveled to Oakland and were the best version of themselves, a team that overwhelms and antagonizes the opponent while producing bushels of cool-ass highlights. If you're into Warriors schadenfreude then you probably relished Draymond Green getting ejected for yelling a whole bunch and Kevin Durant being a big baby about Russell Westbrook. Durant was predictably asked legitimate questions about his icy relationship with Westbrook, and he predictably behaved like a passive-aggressive teen being asked about his homework. The Thunder won running away, 125-105, thanks to big nights from Westbrook and also Paul George, who showed why he's a deserving All-Star and also the perfect running mate for Westbrook this year.
George had 38 points on 23 shots and six steals last night, while Westbrook went for 38 points, nine boards, and nine assists. Carmelo Anthony was nowhere to be found, leaving with a sprained ankle after missing all four of his shots, though it didn't quite matter. George and Westbrook run this team, and they're at their best when Anthony is a tertiary option. George is currently taking more threes than ever before and hitting them at a career-best clip, which is largely due to Westbrook's incisive driving. Last night, George went 6-for-11 from deep, and scored 10 of his 38 in the pivotal third quarter.
The Warriors are the best third quarter team in the NBA by a wide margin, a stat which is particularly meaningful this year, since they're clearly tired and are relying on big second halves to beat inferior teams. But the Thunder never let the third-quarter assault get started, and instead kept the pressure on Golden State. In the span of a minute or so, George got a steal and cooked Durant, before returning to the scene of the crime to dunk on Zaza Pachulia.
G/O Media may get a commission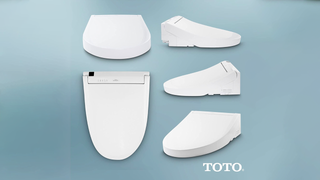 44% off
Toto Washlet Electronic Bidet Toilet Seat
That three on Durant is a perfect example of why George fits so well on OKC. The Thunder get the most steals per game and score the most points off of turnovers per game in the NBA. George leads the NBA in deflections per game, and there's no better catalyst for Westbrook's open-court explosions than George's active defense. They create chaos and score from it better than any other team in the league, which is pointedly necessary now since Andre Roberson is out for the year and the Thunder's wing depth is rather woeful.
George doesn't just get by on steals and highlight plays either; he's playing some of the best defense of his career right now. He pitched a great game against Klay Thompson last night, though Durant did score 33 points on 14 shots. He's comfortable when switched onto most every player in the NBA and he's got perhaps the most active hands in the league. He's not Roberson, a near-perfect wing defender, but George is no slouch.
The Thunder are still settling in as the back half of the season beckons, and there is still work to be done on Anthony's role on the team. If current trends hold and OKC stops losing players to injuries, they're looking at a four or five seed in the West. It's useless to project anything past that, but the mere possibility of the first Durant vs. Westbrook playoff series is mouth watering, and the lanky specter of Paul George getting it done on both ends makes it all the more interesting.