The Big Ten Conference announced today that they fined Penn State men's basketball coach Pat Chambers $10,000 for remarks he made after the team's loss to Maryland Saturday. Now, some Penn State students are trying to crowdfund the fine for him. Please don't do that.
Now, Chambers didn't say anything egregiously vile: He called the officiating crew a "joke." From BTN.com:
"That was the worst call I've ever seen in my entire life," Chambers said after the game. "They're pulling Jordan Dickerson down.

"First of all, time and score. [The referee is] too young. He doesn't have a feel for the game. He shouldn't call that foul. That's one. Two is, [Geno Thorpe] back cut it, he went down the middle. He didn't even use the screen. And [Dickerson] got pulled down, and they call a foul on him?"

Chambers also felt his star, D.J. Newbill, didn't receive the same treatment as Maryland star Melo Trimble. Trimble shot 12 free throws (hitting all 12). Newbill went to the line nine times and hit six.

"It makes no sense," Chambers said, again in reference to the foul call on Dickerson. "And if I didn't complain, Newbill would have never got to the foul line. Because Trimble gets there 12 times, and he's a freshman, and he's on the road. It's a joke. It's a joke the way we're officiated. It's disappointing."
That's normal squawking about officiating, but no one should be paying Chambers's fine other than Chambers. Onward State, Penn State's independent, student-run news site, is raising money to pay the fine, with the reasoning that it's refreshing to hear a coach being honest. (If they reach the amount and Chambers doesn't take the money, they'll give the money to a Penn State charity.) Sure, it's nice when coaches speak their mind. Chambers should still pay his own fine.
A report from 2013 lists Chambers's annual salary at $900,000. Even if he's not one of the highest-paid coaches in his conference, he's still compensated enough to deal with a fine from comments he made in public. He can handle himself.
G/O Media may get a commission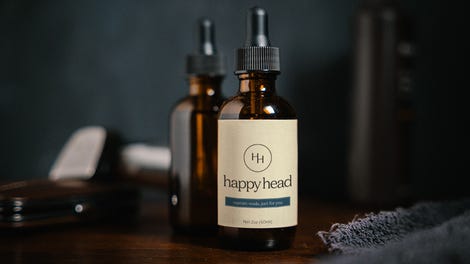 Photo: AP