Heckling is built into baseball. The game is slow and judgment-dependent, and for the fans close to the action at home plate, giving it to the players and umpires is a good enough way to pass the time and possibly influence the outcome of the game.

One Phillies fan apparently went too far and got tossed by Bob Davidson in the sixth inning of the Phillies' game against the Giants tonight. Davidson is apparently one of the more ejection-happy umps working today. The fan was not formally ejected, but security asked him to leave and he complied.

(Mobile readers, check it out here)
This is not the first time Davidson has ejected a fan.
According to one reporter on the scene, the fan had been repeatedly yelling, "You suck!" at Davidson.
G/O Media may get a commission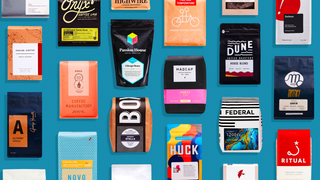 Get $25 free
Trade Coffee - National Coffee Day
Not cordial language or anything, but, for my money, nothing to toss a fan for. If you were at the game and heard anything, let us know!
Update (11:42 p.m.): It appears we have the full story. The fan apparently was tossing around rude sexual jokes, in addition to a world-historic barrage of, "You suck!"