What a day for football, you guys! Here's a rundown:
Practice-squad quarterback Connor Shaw leads the Browns against the Ravens in a game Baltimore must win in order to have a chance at a playoff berth. The Ravens also need help in other Week 17 matchups, if they win. That's a big if! Never count out Connor Shaw, you guys.
Skin-pouch full of shredded bones Tony Romo and the Dallas Cowboys still have a slim chance at a first-round bye if they can take down the Washington [offensive racial slur apparently no one cares about anymore] and the increasingly double-jointed Robert Griffin III. Also, Frank-Caliendo-doing-a-half-assed-Jon-Gruden-impersonation may be coaching his last game in Washington. Intrigue!
In one of the few games with no playoff implications, the Indianapolis Colts can deal a major blow to the Titans' chances of snagging the first overall pick in the NFL draft by, um, allowing Tennessee to win. The Titans, of course, are working to mitigate that possibility by starting Charlie Whitehurst, of all people, at quarterback.
The Houston Texans can secure a playoff berth by putting 11 plastic Groot action figurines on the field and beating the Jacksonville Jaguars by three touchdowns, but they've decided to play Case Keenum at quarterback in the interests of fair play, probably.
Alex Smith's lacerated spleen joins his tiny baby hands in making him unqualified to play quarterback this week in a must-win for the Kansas City Chiefs, who'll still need tons of help in order to earn an improbable playoff berth. If Chase Daniel is not a Wall Street investment bank and can lead the Chiefs to victory, they'll just need Shaw and Blake Bortles to lead their respective teams to wins and—never mind.
G/O Media may get a commission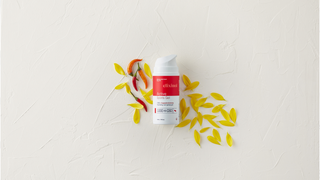 The Dolphins' ownership gave head coach Joe Philbin a vote of confidence this week heading into a meaningless season-ending matchup against the Jets, who've given head coach Rex Ryan 'til the count of ten to get his ugly, yellow, no-good keister off their property before they pump his guts full of lead. In retaliation, he's threatened to march Geno Smith out with the offense as an overt act of sabotage.
Chicago head coach Marc Trestman actually said the following words with absolute sincerity: "Jay [Cutler] gives us the best chance this week. That's why he'll be out there." Which is awesome, because winning this game could not possibly be any less important to the Bears organization, who'll almost certainly part ways with both Trestman and Cutler this offseason. There's every chance Cutler will play through this game with a lit cigarette dangling from the corner of his mouth.
The Patriots and Bills will lock up today in another game with no playoff implications. "It just breaks your heart," said Kyle Orton, of the fact that Buffalo doesn't have a more credible option at quarterback than Kyle Orton, even after all these years.
The Eagles have a great chance of beating the slumping Giants and improving their record to 10-6, good for the sixth-best win-percentage in the NFC and an opportunity to grumpily sit at home and watch a sub-.500 team from the NFC South host a playoff game.
The only thing on the line in the Saints-Bucs tilt is the first overall pick in the NFL draft, and it can only be earned by the Bucs with a loss.
Denver can secure a first-round bye in the AFC playoffs with a home win against the Oakland Raiders. Oakland's rookie quarterback Derek Carr spoke of his team's road woes recently, suggesting the Raiders need "to learn how to take what we do (at home) and go on the road and do it." The Raiders are 3-5 at home this season, Derek, you goober.
The Cardinals can win the NFC West if Ryan Lindley can first of all figure out the opening on his helmet goes in the front, which, look, we're talking about Ryan Lindley here. An Arizona win and a Seattle loss will give the Cardinals the NFC West division crown. On the other sideline, this will be, in all likelihood, Jim Harbaugh's final game as head coach of the 49ers, which is sad for absolutely no one.
The Seahawks have won nine straight at home over the Rams, who are starting Shaun Hill. Yeah, that Shaun Hill.
6-9 Carolina and 6-9 Atlanta square off in a winner-take-all affront to merit-based playoff qualification. Tall good-looking actors in Any Given Sunday 2: Not Just Any Given Sunday Matt Ryan and Cam Newton will continue their occasionally compelling quarterback impressions for a chance at a wholly unearned playoff berth.
For people who've watched the NFL this season, this Week 17 tilt between the Packers and Lions has a chance to be something completely unrecognizable: a good and meaningful football game. The NFC North is on the line, and the winner will have a chance at a first-round bye if they get the right kind of help.
Unremarkable ginger Andy Dalton leads the Bengals against gray-dicked sexual predator Ben Roethlisberger and the Steelers in a Sunday night contest for the AFC North division title. Conscientious sports fans will earnestly root for an asteroid.
Let's run down a list of quarterbacks playing in Week 17: Connor Shaw, Case Keenum, Charlie Whitehurst, Chase Daniel, Ryan Lindley, Kyle Orton, Geno Smith, Blake Bortles, and Shaun Hill. Look at that quality. If there were ever a week to ignore the nightmarish, immoral corporate monolith that is the NFL, it's this one. Here's some other stuff you should watch instead.
Other Sports
4 p.m. — Fox Sports 1 — Men's College Basketball: Florida Gulf Coast @ Xavier
It's a light day for non-football sports. Florida Gulf Coast is in first place in the Atlantic Sun Conference, and Xavier is tied for first in the Big East.
6 p.m. — Fox Sports 1 — Men's College Basketball: Belmont @ Butler
Butler's tied with Xavier atop the Big East, and Belmont's in first in the Ohio Valley.
7 p.m. — NBA League Pass — NBA Basketball: Rockets @ Spurs
The Spurs are coasting in the bottom half of the Western Conference playoff pack, but sooner or later they'll need to get serious. Meanwhile, the Rockets took down the Grizzlies in Memphis Friday night, a huge win for a team integrating a new starter into the fold. Josh Smith fired up 21 shots in his first game as a member of the Rockets, by the way.
7:30 p.m. — NBA League Pass — NBA Basketball: Thunder @ Mavericks
The Thunder crushed the Hornets Friday night in Oklahoma City in a game in which no Thunder player played more than Anthony Morrow's 28 minutes. They should be fresh and frisky for the Mavericks, who squeezed by the Kobe-less Lakers in Dallas in their last game and still seem to be figuring out how to best use Rajon Rondo.
9:30 p.m. — NBA League Pass — NBA Basketball: Suns @ Lakers
It seems inevitable that Phoenix will eventually fall out of the Western Conference playoff picture, with OKC on the charge and a fairly solid pack of contenders occupying the top seven seeds. In the meantime, if they're gonna have any hope of hanging in there they'll need to soak up wins against teams like the Lakers, who've recently seen the limits of their non-Kobe roster. The Lakers fought until the end Friday night against Dallas but were completely outclassed Christmas Day by the Bulls.
TV Reruns
12:08 p.m. — AMC — Breaking Bad
AMC is breaking out the day-long marathon of Breaking Bad, now that The Walking Dead is in its mid-season break.
1 p.m. — USA — Law & Order: Special Victims Unit
Ah yes, the final SVU marathon of the NFL regular season. It's on USA all day long.
1 p.m. — We TV — Roseanne
As usual, a short marathon of Roseanne overlaps with the early afternoon games.
1 p.m. — BBC America — Doctor Who
BBC America is foregoing its usual Top Gear and Bond-centric programming in favor of an all-day marathon of Doctor Who. The question is, just what the hell is Doctor Who? Is this a thing I should be watching?
1 p.m. — LOGO TV — The Golden Girls
This four-hour marathon will get you all the way through the early games and into the late afternoon lineup.
3:12 p.m. — Comedy Central — Futurama
A couple hours of episodes from the Futurama's so-so second run. Not awful, but not great.
4 p.m. — FXX — The Simpsons
Today's booze-themed episodes include "Flaming Moe's" and a bunch of later-season crapola.
Movies
10:55 a.m. — VH-1 — Pulp Fiction
Unbelievably, Pulp Fiction isn't especially compromised by network television editing. Very little content is removed, and most of the worst of the language comes in the first and last sequences of the movie.
11 a.m. — abc Family — Harry Potter and the Order of the Phoenix
It's all Harry Potter all the time for abc Family today. Order of the Phoenix might be the best of the whole series.
11:30 a.m. — SPIKE — Raiders of the Lost Ark
Not to be outdone, SPIKE is rolling out a full day of Indiana Jones movies. Today turns out to be a pretty good day for sitting around and watching movies.
11:45 p.m. — Sundance TV — 12 Monkeys
Terry Gilliam has made some cool-ass movies in his career. 12 Monkeys is weird and all over the place, but it holds together surprisingly well from start to finish.
1 p.m. — Disney Junior — Dumbo
I guess I never realized before today that Dumbo is just 64 minutes long. Even with commercials, this movie will barely get you through halftime of the early afternoon games. But! The pink elephants sequence is one of the best things ever committed to film.
1 p.m. — Centric — Malcolm X
At the very other end of the running-time spectrum is Malcolm X, which clocks in at a whopping 202 minutes! With commercials, this one movie is on all the way until 6:30! That's...that's incredible.
2 p.m. — FXX — Premium Rush
Cool movie, good action stuff, rises above its premise. Check it out.
2 p.m. — TVGN — City Slickers
If you stick around after the end credits, you can watch the sequel and answer the question, "whatever happened to Billy Crystal's career?"
2 p.m. — abc Family — Harry Potter and the Half-Blood Prince
Possibly the best Harry Potter book, made into possibly the worst Harry Potter movie.
2:15 p.m. — SPIKE — Indiana Jones and the Temple of Doom
Kate Capshaw is nigh-intolerable as the incapable-of-shutting-up Willie Scott, but Mola Ram is scary as hell, and there are some cool sequences in there.
2:30 p.m. — VH-1 Classic — The Blues Brothers
The second weekend in a row to catch this movie as NFL counterprogramming.
3:30 p.m. — TNT — Sherlock Holmes (2009)
I find Jude Law even more watchable as Watson than Robert Downey Jr. is as Holmes, and that's not a knock – this is a fun, cool-ass movie.
5:12 p.m. — SPIKE — Indiana Jones and the Last Crusade
If this movie has one particular glaring weakness, it's how by-the-numbers it is as a callback to Raiders of the Lost Ark. The performances are respectable, and Sean Connery is pretty funny as the senior Dr. Jones.
5:30 p.m. — abc Family — Harry Potter and the Deathly Hallows: Part 1
The Ministry of Magic sequence is a lot of fun, and it's devastating to see Dobby get killed. Oh shit, did I just spoil it? SPOILER ALERT!!!1!
5:30 p.m. — Sundance TV — Cliffhanger
It's worth repeating: the opening sequence of Cliffhanger could not be improved in any way. It's possible to forgive the silliness of the entire rest of the movie because of the excellence of the first few minutes.
6 p.m. — MTV — Clueless
Adorbs.
6:30 p.m. — TVGN — Good Will Hunting
It just never really happened for Minnie Driver, did it?
7 p.m. — LOGO TV — House on Haunted Hill (1999)
This is a pretty brutal remake of the horror classic, but Geoffrey Rush is fun in the Vincent Price roll.
8 p.m. — VH-1 Classic — Annie (1982)
Carol Burnett is great, Albert Finney is good to watch, and no matter how brutal this movie is, it's apparently nowhere near as bad as the train-wreck in theaters today.
8 p.m. — Sundance TV — The Lost Boys
Jason Patric and Jami Gertz were just about the best-looking couple imaginable in this movie.
9 p.m. — abc Family — Harry Potter and the Deathly Hallows: Part 2
Watch Rupert Grint in this movie. He looks fat, tired, bored, and just completely over the whole Harry Potter thing. They probably could have used a cardboard cutout of Ron Weasley for 90% of his scenes and no one would have noticed.
Hey, lookit! We made it through the entire NFL regular season. Happy Holidays, you.