Diamondbacks Chief Baseball Officer Tony La Russa occupied the Pittsburgh Pirates' TV broadcast booth during Tuesday's game after play-by-play announcer Greg Brown said that La Russa had a history of retaliatory pitches during his managerial days. In today's game, Brown defended his comments and criticized La Russa's petty behavior.
Brown had brought up La Russa's history as a manager after Pirates pitcher Arquimedes Caminero hit Jean Segura in the seventh inning. The Diamondbacks retaliated by having Evan Marshall hit David Freese; Caminero hit Nick Ahmed in the eighth and was ejected.
La Russa invaded the broadcast booth after the final out in the bottom of the seventh. Brown said that he wouldn't have talked about the "very heated argument" the two had, as it was private, but when he found out that La Russa spoke to azcentral yesterday, he called out the Diamondbacks executive on air.
The video's above; a partial transcript is below.
When the final outs were made in that bottom half of the inning, I was startled, when we were about to come back from a commercial break, to me, standing there alongside none other than Tony La Russa, who was really upset with what I had said. I took my headset off, I went back, I took this heated discussion behind the curtain here so that we would not be in public view.
I have always respected Tony La Russa, in fact, to the point where I've defended him over the years with going back to his days as manager of the St. Louis Cardinals, much to the chagrin of many around—speaking more about fans than anybody else. But over the years, he's been a controversial figure, but I have always defended him. I liked him, and I said as much to him in this very heated argument that we had. And I was startled that he would leave his general manager booth, and in the middle of a ballgame, come and disrupt a broadcast. So, I left it at that. I did not want—I didn't want this to become a story. I didn't want to embarrass Tony La Russa. I have too much respect for him. When asked, I kept quiet about it and hoped that it would pass.

But Tony La Russa last night, to an Arizona newspaper, quoted as saying that he acknowledged that he went into the broadcast booth Tuesday night after "he heard some stuff on the air" that he considered inaccurate about his history with retaliatory pitches during his managerial days. Quoting La Russa, "I never has stood for inaccuracy, so I corrected the inaccuracy. It's about taking responsibility. If you're going to speak untruths then you're going to get challenged and you should be responsible for what you say. I am. I reacted." Well, now I react. I didn't speak any untruths. I spoke completely accurately, and I'll stand by every word I said. Again, I didn't want it to get to this point. I don't want to get in any more squabbles, but I need to tell my side of the story. And that's that.
G/O Media may get a commission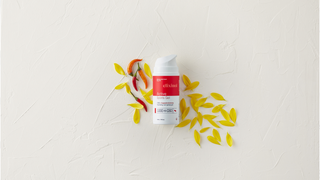 It's unclear if La Russa heard Brown's comments this time around, but if he does anything about it, we'll update accordingly.
[Root Sports]