What's worse than ants in the grass on your summer day outside? Ants that can freaking fly. Wednesday at Wimbledon, flying ants swarmed the grounds, bugging both spectators and players with their shameless, incessant behavior.

This attack was not completely unexpected. "Flying Ant Day" is a regular summer occurrence in England, during which male and female ants sprout wings for a day and go searching for mates from other colonies. The horny ants create intense swarms that can get in the way of everyday chaste, human fun.
(Apparently, ants aren't the only danger to watch out for, as the Daily Mirror claims that crazy seagulls are "getting drunk" by eating too many ants. No intoxicated seagulls were reported at Wimbledon, unfortunately.)
(Another fun ant fact from Metro: "Once the male ant successfully inserts his genitalia into the female, his penis will explode inside the female and he will die.")
G/O Media may get a commission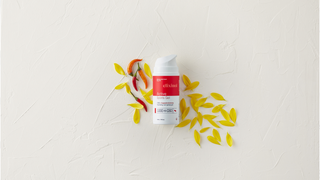 Those bothered by the multitude of flying menaces included Jo-Wilfried Tsonga, who claimed he had ants "in my nose, in my hair," and American Vine star Sam Querrey, who lost his second set as the ants descended but still stuck it out to win his match.
Querrey got no sympathy from authorities as he struggled, saying, "I brought it up with the umpire and he kind of laughed; 'Oh it's the flowers, the bugs are happy.' He kind of shrugged it off like no big deal."
Before his match against Andy Murray, Dustin Brown found the most efficient, yet most disgusting, way to deal with the pest problem.
I'm not saying Brown cursed himself by ingesting such a wretched creature immediately before a huge match, but he did go on to lose in straight sets. Dude's a wacky motherfucker, indeed.