Because no one reads the newspaper, and SportsCenter's anchors are too perky for this early in the morning, Deadspin combs the best of the broadsheets and internets to bring you everything you need to know to start your day.
• Looks like Johnny Damon and Manny Ramirez will reunite/feel so good in the AL East. Specifically, in Tampa Bay. [Tampa Tribune]
• Kansas City Royals outfielder Jeff Francoeur apparently didn't like his time as a Met. "Citi Field is a damn joke," he now says. [Ball Star]
• Former Playboy model Izabella Lukomska Pyzalska buys Warta Poznan, a second-tier soccer team in Poland. She says she intends to rule with an iron fist. [Some really long Polish word] (H/T Unprofessional Foul)
• A U.S. District Court judge's ruling compels Jason Giambi, his brother Jeremy, Benito Santiago, Marvin Benard, Armando Rios and Randy Velarde to testify against Barry Bonds. Trial starts March 21. [San Francisco Chronicle]
G/O Media may get a commission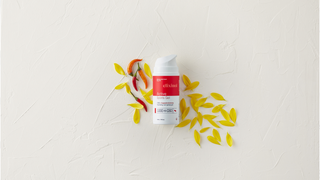 • Lance Armstrong Tweeted that it's "great to hear USADA is investigating some of SI's claims." [SI.com]
• Pittsburgh WR Mike Wallace totally dug Bart Scott's rasslin' talk [New York Post]. Hines Ward probably doesn't feel the same about Antonio Cromartie [FoxSports].
• Freebird Bail Bonds posted $2,011 bond for one Terrance Tyree Glenn (aka former Cowboy/Patriot/Packer Terry Glenn) on a DWI charge and an additional $1,000 for some herb possession. [H/T Hugging Harold Reynolds]
• The NHL fined Los Angeles Kings president and general manager Dean Lombardi $50,000 for saying, after a disputed goal, "When the guy in Toronto making the decisions on the goals, in Ottawa and the one tonight, wanted the GM's job in L.A. and was not happy about not getting it, you have to assume you are going to get those type of calls." [Toronto Sun]
• Venus Williams quit for the first time in 258 Grand Slam singles matches, leading some to wonder whether she's teetering on the brink of career retirement. [Independent]
• If you're the type who thinks Pam Oliver cracks viable eggs of knowledge, bet Green Bay tomorrow. [Esquire]
Jay Cutler's gonna be good for at least two picks on Sunday. Their receivers? There's not really one of them that scares you.
• Austrian skier Hans Grugger remains in an induced coma two days after smashing his head on an icy slope [Miami Herald]. Italian skier Siegmar Klotz isn't comatose, but he too was hospitalized after a crash [Washington Post].
• Man U vs. Birmingham City at 10 a.m. eastern, Aston Villa vs. Man City at 12:30 p.m. and Barcelona vs. Racing Santander at 1:55 p.m.
• And, finally, from the "Hickey's Biased" coverage files … Tipsters thought that a CNN column about tracking down anonymous online commenters made Jeff Pearlman "creepy" for going "troll hunting." I don't concur. I've always chosen to publicly and personally insult Pearlman. [CNN]
****
Morning. Hope everybody had a lovely week.