With scarcely a week and a half until pitchers and catchers report, there are more than 120 MLB free agents—including big names like Yu Darvish, J.D. Martinez and Jake Arrieta—who remain unsigned. It's obvious that teams are operating differently this year, even if a singular reason for why is not. And players aren't staying quiet.
This morning, agent Brodie Van Wagenen released a very ominous statement, reading in part:
"There is a rising tide among players for radical change. A fight is brewing. And it may begin with one, maybe two, and perhaps 1,200 willing to follow. A boycott of Spring Training may be a starting point, if behavior doesn't change.

Players don't receive their paychecks until the second week of April. Fine them? OK, for how much? Sue them? OK, they'll see you in court two years from now. At what expense?"
Van Wagenen heads the baseball division of top agency CAA and has worked with players including Robinson Cano, Ryan Zimmerman and Todd Frazier. His statement comes less than a week after Los Angeles Dodgers closer Kenley Jansen said that players might have to consider striking if the situation did not change, which followed the players' association filing a complaint with the league over how the Miami Marlins have (or, really, haven't) been spending their money this winter. And A's first baseman Brandon Moss took the union to task this week over its role in allowing this to happen:
We've given the owners and teams an excuse not to pay top free agents, to have a reason to say no. The only reason those things are there is because we bargained them in. If you run too good a deal out there in a bargaining agreement, of course the owners are going to jump on it. You have to be willing to dig your heels in a little bit and fight for the things that guys in the past fought for. I'm sure those guys in the early '90s were not excited about going into spring training without a job, without having a salary. But they did it. And players like me benefited from it.
G/O Media may get a commission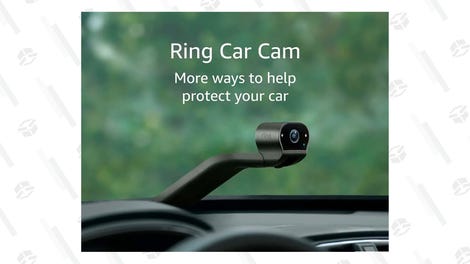 Throughout all of this, the commissioner's office has further rankled the union by indicating that they're willing to unilaterally implement pace-of-play rules—such as a pitch clock—over the strenuous objections of the players. While Rob Manfred has recently tried to show a greater willingness to negotiate on this, the union has stonewalled him, holding strong on one of the only issues that's explicitly on the table for them right now. A key update on the pace-of-play situation and how it fits into the larger labor picture published last night by Ken Rosenthal at The Athletic notes, "The tension is familiar. The era of good feeling is over."
The union and league agreed to a new collective bargaining agreement only just last year, and the next set of negotiations in 2021 will almost definitely be contentious—over the free agency structure, the luxury tax, and more. But things might boil over much, much earlier.