Four of the first six player signings announced after midnight July 1 were point guards, a fitting ratio given the increasing prominence of the position in modern NBA basketball. Once the Jazz traded for Ricky Rubio, you knew there would be a game of point guard musical chairs to follow, and here we are.
The Warriors made quick work of agreeing to a new 10-year Designated Player Veteran Extension "supermax" contract with Steph Curry, worth around $200 million over five years. They also reached agreement on a bargain contract with backup Shaun Livingston, worth about $24 million over three years, with $18 million guaranteed, according to Chris Haynes and Zach Lowe. Curry's signing is no surprise, but Livingston's is a bit unexpected: Livingston apparently likes his role in Golden State enough to take just a $2 million guarantee in the third year of the deal, and almost certainly less money overall than he could've gotten as a super-sub elsewhere.
The Wolves moved on from Rubio by agreeing to a three-year, $57 million contract with Pacers free agent Jeff Teague, per Woj. Teague was probably smart to strike quickly, with George Hill, Kyle Lowry and Derrick Rose still unsigned and only a small number of potential starting jobs available, and even fewer teams able to offer legitimate starter-type money. I'm not sure how a starting lineup that features Teague, Jimmy Butler, and Andrew Wiggins can possibly distribute possessions among three ball-dominant perimeter guys without turning Karl-Anthony Towns into Kelly Olynyk, but thankfully Wolves coach Thom Thibodeau is known for his fluid, creative lineups and free-flowing offense, and not for being a hoarse, intractable cave troll with a preference for playing two traditional bigs at all times.
The Wolves would've made a sensible landing spot for Jrue Holiday, but after Teague nabbed that gig Holiday chose to stay in New Orleans, agreeing to a five-year, $126 million contract. ESPN's Kevin Pelton had Holiday one spot below Jeff Teague on his 2017 free agent rankings, but here Holiday is getting more than $25 million per season, to Teague's $19 million. Holiday is two years younger than Teague, but he's missed 112 games over the last four seasons(!), mostly due to injury. The Pelicans now have Holiday signed through his age-32 season, and it's hard to imagine a guy who's only played one full season in his eight years in the NBA somehow getting healthier as he ages.
Patty Mills might've made a smart fringe starter on a bargain deal for some creative, thrifty front office out there, and, actually, he did! The Spurs agreed to re-sign Mills to a four-year, $50 million contract, and barring any further splashy moves from San Antonio—like, oh, say, bringing back George Hill, who they traded away many moons ago in a deal that netted them a rookie named Kawhi Leonard—Mills will be a not-half-bad fringe starter on a bargain deal for the gold standard of creative, thrifty NBA front offices.
G/O Media may get a commission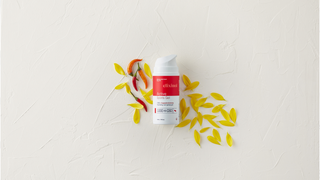 This is one of those times when free agency might be unfriendly to players who hold out for better deals until after the first few dominoes have already fallen. The number of suitors available to make competing offers for Kyle Lowry is shrinking, making it more likely that he'll wind up back in Toronto, and somewhat less likely that it'll be for the full maximum contract for which he is eligible. George Hill, too, is running out of opportunities to find a hefty contract for a starting job on a quality team—he might have to decide which two of those criteria to prioritize. Who the hell even knows what might be available for Derrick Rose. This NBA offseason has already been pretty bonkers, and more wild shit is almost certainly still ahead.