There is a fascinating thread over at the Two Plus Two poker forums that starts off as an everyday tale of an attempted scam at Las Vegas's McCarran Airport, but spirals into something else entirely.
Jokic? Embiid? The NBA MVP is obvious... right? | Keep it a Buck(et)
The first poster shares how he was approached at the airport by one Michael Borovetz, showing a fake business card and fake hotel receipt, and seeking $300 with the promise of repaying double that amount. The guy's been running the same scam for a few months, but other Two Plus Two posters noticed that Borovetz is a frequent poker, pai gow poker, and baccarat player, most recently cashing in to the tune of $3,170 at a WSOP event two weeks ago. He's bankrolling his play via scam, it appears.
Some online detective work identifies Borovetz as "PSUMike1999," a regular poster on the forums. And then, on page 14 of this thread (it's a long one), Borovetz appears:
I just now read through the whole thread and let me state this emphatically: Everything the initial op has stated is 100% true. I am not going to come on here and try to minimize anything or justify anything. I have a serious compulsive gambling addiction which i think it is safe to say, has ruined my life in so many ways. I really did graduate from Penn State in 1999 with a degree in Chemical Engineering and had the whole world at my feet. Instead of working hard at my job and doing things the right way, i chose to use any excuse to gamble and gamble and gamble and gamble. I became so compulsively addicted that not only did I get fired from various jobs as an engineer and a sales engineer, I also started getting a nice welcome to the criminal justice system because I was a degen who needed and wanted money to play.

I would also like to state that I am actually relieved that this thread was started because in all likelihood it would have happened eventually anyways. I promise to be open and answer any questions any of you 2+2ers have for me because since I have been an active participant in NVG for over 2 1/2 years, it is only right to do so.
G/O Media may get a commission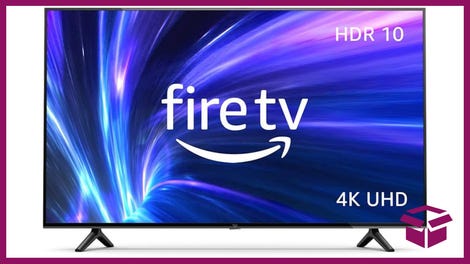 42% Off
Amazon Fire TV 50" 4K Smart TV
The thread then turns into something alternately sad, revealing, occasionally watching-a-car-crash icky, but never anything but fascinating: Over a long series of posts, Borovetz tells how his gambling addiction began and how it's ruined his life.
Whether you're sympathetic or not, you'll be completely engrossed.
[Two Plus Two, h/t Monir]