Wide receiver Michael Floyd, who was waived by the Cardinals (and signed by the Patriots) after being arrested on suspicion of DUI on Dec. 12, has been charged with something called "Super Extreme DUI," which is reserved for the drunkest of the drunk and carries automatic jail time.
Video released last night showed Scottsdale, Ariz., police trying to wake up Floyd, who appeared unconscious at the wheel of his running vehicle. According to the police report released today, Floyd had a blood-alcohol level of 0.217, far above the state's legal limit of 0.08. That also triggers a "Super Extreme DUI" charge, which is for any BAC higher than 0.2 within two hours of driving. If convicted, Floyd faces a mandatory 45-day jail sentence.

(He was also charged with regular old, non-super, "Extreme DUI," which is for BACs between 0.15 and 0.2.)
It's unclear, but because this isn't Floyd's first alcohol offense, punishment might be even more stringent.
Floyd refused to take a breath test at the scene, and police administered a blood test, for which they obtained a court order, back at the booking facility.
G/O Media may get a commission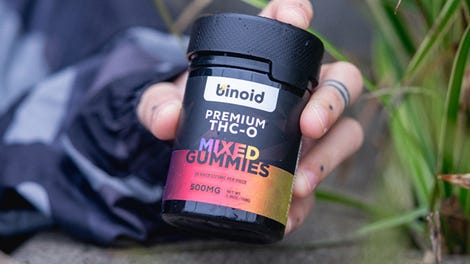 25% Off + Free Shipping
Binoid THC-O Gummies
At his press conference this morning, held after the release of the arrest video but before the release of the police report, Patriots coach Bill Belichick didn't directly address the details of Floyd's arrest but said the team was "aware of his situation" when they signed him.
"We were aware of his situation and we were aware of his situation before we claimed him," said Belichick. "He has an ongoing legal situation and we are not going to comment on it."
After cutting Floyd, Cardinals president Michael Bidwill said the WR had changed his story when explaining what happened, and remained "unapologetic."
Floyd wasn't active on Sunday, but he may be ready to play the final two games of the regular season and the playoffs. He's costing the Patriots $1.29 million for the remainder of this year, but they'd get a compensatory pick if he signs elsewhere in the offseason.