President Obama clearly thinks it's time to switch the Washington nickname to something less slur-y and danced around outright saying so in a recent interview with the Associated Press. He didn't say the owner in Washington was an ignominious shit for loudly and proudly announcing his intent to never back down to the mounting pressure of tolerance, he just said if he was the owner, he'd probably think about not being a dickhead.
The president's reasoning is sound: a "sizable" amount of people are offended by something so maybe it is time to consider what it is that is offending them.
He said that while fans get attached to the nicknames, nostalgia may not be a good enough reason to keep them in place.

"I don't know whether our attachment to a particular name should override the real legitimate concerns that people have about these things," he said in the interview, which was conducted Friday.

An avid sports fan, Obama said he doesn't think Washington football fans are purposely trying to offend American Indians. "I don't want to detract from the wonderful Redskins fans that are here. They love their team and rightly so," he said.
If I may paraphrase the president, fandom is like your own little baby. Because it's yours, you love it unconditionally and aggressively and in spite of all the terrible things it does to you. Even if your baby is the dumbest, ugliest and most formula-and-bile-spewing baby known to man, you love that baby so goddamned much you will punch a Giants fan right in the face if he calls your baby cute. That doesn't mean you prefer ugly and hateful babies over pretty and angelic ones as, like, an ideology. No, you've just got a blind spot here that clouds your judgment.
So, you're a Washington fan (or owner!) and you're salty that the PC Police is teaming up on you for being racist. You're not technically racist. You're biased. Nostalgia is keeping the Redskins nickname in place and that is a stupid, stupid reason to perpetuate a clearly offensive term.
G/O Media may get a commission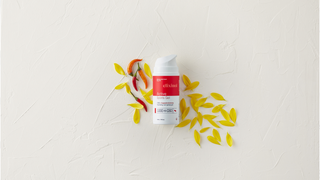 For more nickname action, Oneida Indian Nation Representative Ray Halbritter was scheduled for an appearance on Meet The Press this morning. Halbritter couldn't be happier with President Obama's quotes.
"As the first sitting president to speak out against the Washington team name, President Obama's comments are truly historic," Halbritter said Saturday. "The use of such an offensive term has negative consequences for the Native American community when it comes to issues of self-identity and imagery. We will continue to push our cause because this is about doing right by our children, who are especially impressionable."
This all boils down to one choice: a sports team's nickname or your fellow human being's dignity. Who ya got?