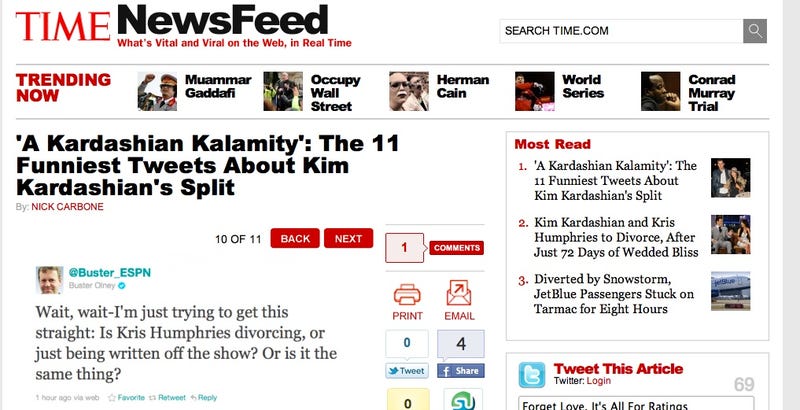 I think we'll all remember today as the day the internet made the same three jokes 80,000 times. (As I write this, #ThingsLongerThanKimsMarriage and #kimkmarriagewasshorter are dueling for the top spot on Twitter's trending topics.) But it takes a certain kind of man to toss out the obvious obvious and craft a tweet so cutting, so succinct, so on point that the weekly news magazine of record cannot help but take note.
"The 11 Funniest Tweets About Kim Kardashian's Split" is an actual (slideshowy) article on Time.com, and joke's on us, it's the most clicked story of the day. But would it be as clicked without the contribution of one Buster Olney, award-winning sportswriter? I think not.
(For the record, this is the funniest Kardashian-Humphries tweet of the day.)
•••••
Happy Halloween, and remember to be safe, but not that safe. FUHBAW open thread will be up in a few.