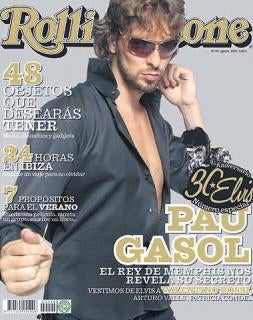 Well, well, well ... what a weekend. Vick joins Al Qaeda, the Royals pop off, strikeout homeruns, Cal and Tony, CFL, AFL, racing mini-vans ... no wonder I couldn't find time to sneak in a post about Pau Gasol and his Spanish Rolling Stones cover. Oh well.
I'm going to go outside now, but if you live in or around the Washington, D.C. area — and I've been told half of you 'Spinners do — make sure to head down to the Barry Farms Recreation Center at 7 p.m. tonight to catch what many are billing the game of the summer: All Daz vs. 3rd Eye, starring Gilbert Arenas and Kevin Durant. That's the rumor at least. Shoals is excited.
And oh, yeah, Barry Bonds. Homeruns, baseball, records, etc., etc....