If you buy the notion that the NFL can use penalties to curb the kind of violence that causes brain damage, this would appear to be the kind of hit that deserves, well, something. Terrence Brooks launched himself into an unprotected Delanie Walker and the resulting impact left Walker with a concussion. The play was not flagged, and the NFL decided this week that it wasn't worthy of any fine.
Here's what Ravens coach John Harbaugh had to say about it (emphasis mine):
I thought the hit was just a great example of a young guy who's really paying attention to technique, paying attention to the rules, trying to do things the right way. The game can be played in a very physical way still and still adhere to principles of player safety. He did a great job of that.
Which, LOL. OK, coach. There's a difference between adhering to the bullshit rules that only minimally acknowledge player safety and adhering to any sort of credible "principles of player safety." The NFL doesn't give a shit about the latter.
That's your sport, NFL fans. Man, watch something else. Seriously.
Other Sports
1 p.m. — NBA League Pass — NBA Basketball: Nuggets @ Knicks
The Nuggets are terrible, but the Knicks' record is maybe a little misleading. I mean, they're bad, but they might get frisky as the season moves along. And, anyway, Melo is always great to watch.
G/O Media may get a commission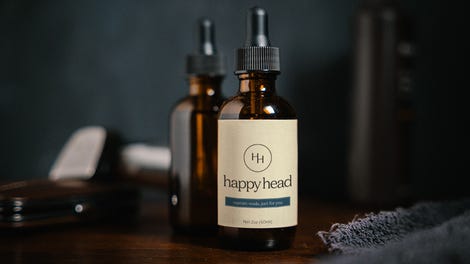 2:30 p.m. — FOX Sports 2 — Euro 2016 Qualifiers: Czech Republic vs Iceland
Czech Republic is ranked #22 in the FIFA/Coca-Cola World Rankings, while Iceland is ranked #28. That's all I've got.
2:35 p.m. — ESPN3 — Euro 2016 Qualifiers: Israel vs Bosnia-Herzegovina
Boznia-Herzegovina are pretty good. These fixtures are meaningful, dammit!
2:45 p.m. — FOX Sports 1 — Euro 2016 Qualifiers: Italy vs Croatia
This one should be good. Unbelievably, I actually enjoy Italy's melodramatic all-flopping national team. So histrionic!
6 p.m. — NBA League Pass — NBA Basketball: Bucks @ Heat
The Heat are on a two-game losing streak, and the frisky Bucks are hella fun to watch, especially whenever they put Brandon Knight, Giannis Antetokounmpo, Jabari Parker, and LARRY SANDERS! into the same lineup. This should be exciting.
7 p.m. — NBA TV — NBA Basketball: Rockets @ Thunder
While the Thunder are down and the Spurs are coasting, there's a very good chance the Rockets could leap way out ahead of the field and establish themselves as the team to beat in the Western Conference.
9:30 p.m. — NBA League Pass — NBA Basketball: Warriors @ Lakers
The contrasting styles should make this a hoot. On the one hand, you've got an exciting, three-bombing, slick-passing contender, and on the other, a flaming circus train-wreck.
TV Reruns
Noon — USA — Law & Order: Special Victims Unit
If you dig a marathon of overwrought ridiculousness, you're in luck. This shit's on all day.
Noon — WE Network — Roseanne
It's a funny show and it'll get you all the way through the early afternoon games.
1 p.m. — BBC America — Top Gear
Goofy Brits, high production value, and awesome cars. Watch all the way through the early afternoon games.
4 p.m. — FXX — The Simpsons
The regular Sunday marathon will cover you through the late afternoon games.
7 p.m. — AMC — The Walking Dead
As usual, two reruns lead the way into the 9 p.m. new episode. Have they killed off Carl yet?
Movies
11 a.m. — FX — Star Trek (2009)
This is a super fun and totally worthy entry into the Star Trek franchise. Chris Pine and Simon Pegg, in particular, are terrific.
Noon — TNT — Lord of the Rings: The Fellowship of the Ring
TNT is busting out the whole LOTR trilogy today.
Noon — TCM — Oliver!
Hell yeah! Bill Sikes is scary as shit, but I have to tell you, when I was a kid, I thought Fagin was even more upsetting. Something about his slinking hollow-eyed craftiness is really unsettling. This is a great movie!
Noon — TV Land — Ocean's Eleven
Ocean's Eleven does well on TV, and it's a cool, breezy, fun movie, great for a Sunday afternoon.
1:13 p.m. — Comedy Central — Dumb & Dumber
This movie is mostly excruciating, but its brazen stupidity is strangely endearing.
1:30 p.m. — Spike TV — Mission: Impossible III
So vastly superior to the disastrous Mission: Impossible II. Philip Seymour Hoffman is really menacing and scary, an excellent villain.
2:30 p.m. — CMT — Good Will Hunting
Solid.
3:30 p.m. — VH-1 Classic — Risky Business
The 2004 flick The Girl Next Door is like Risky Business remade by a precocious 14-year-old future-MRA.
4 p.m. — SyFy — Star Trek: Nemesis
Tom Hardy is good to watch as Shinzon in an otherwise totally forgettable Star Trek flick.
4 p.m. — TNT — Lord of the Rings: The Two Towers
I feel like this is the best of all five of Peter Jackson's Middle Earth movies. The Helm's Deep battle is really spectacular.
4 p.m. — TBS — Shrek
Smart and hilarious.
6 p.m. — TBS — Shrek 2
I can only assume this is also smart and hilarious.
6:30 p.m. — SyFy — Stargate
This is one dopey piece-of-shit movie. James Spader has come a long way from this garbage. On the other hand, it's inoffensive and has decent special effects. Not the worst movie.
8 p.m. — TNT — Lord of the Rings: Return of the King
The extended cut of this movie has The Mouth of Sauron, and it's such a short, cool-ass scene. Why leave it out, Peter Jackson? Why? I demand answers.
8 p.m. — TBS — Home Alone
Look, Home Alone is a bullcrap movie, but Macaulay Culkin was goddamn adorable.
8 p.m. — Ovation — Dirty Dancing
Shaddup.
8 p.m. — WGN — Batman (1989)
Christopher Nolan's Batman flicks have made most of the earlier caped-crusader entries look pretty silly, but I contend this original holds up. Jack Nicholson is brilliant and there are some genuinely awesome sequences in there.
8 p.m. — VH-1 Classic — Stand by Me
Literally the only time Kiefer Sutherland has been good and believable in his entire career. Well, okay, Dark City was good.
9 p.m. — SyFy — The Fifth Element
It's become a Sunday staple, somehow. Hey, you could do worse. Tear your eyes away from Sunday night football! You can do it!
It's cold as hell out there, guys. Hang in there. Go to the movies. Check out Nightcrawler, Interstellar, Fury, John Wick, or Birdman, and report back.