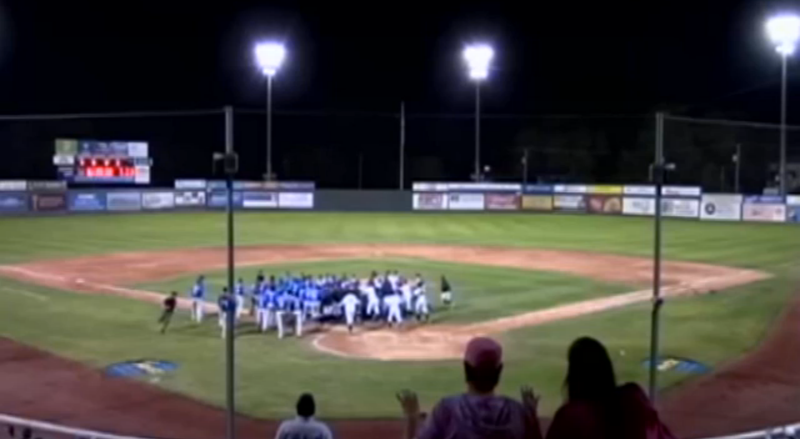 The Ogden Raptors and Idaho Falls Chukars, two minor league baseball teams that likely mean nothing to you, went 16 innings last night, but the best part was a bench-clearing brawl in the tenth. Even the managers got into it—including a former AL Cy Young winner.
The donnybrook was sparked by Raptors designated hitter Justin Chigbogu's strikeout in the top of the tenth. Chukars catcher Pedro Gonzalez apparently said something to him as he was walking back, and both benches cleared after a few seconds. Still, the scene appeared to be an average bench evacuation in which no one actually does anything, until Raptors manager—and 1993 AL Cy Young winner—Jack McDowell started yelling at Chukars manager Omar Ramirez. The yelling turned into chest-bumping, which turned into McDowell reportedly throwing a punch at Ramirez. (All hell breaks loose in the video at about 0:49.)
As a result of the fight, umpires ejected Ramirez, McDowell, four Raptors, and two Chukars.
Idaho Falls got the win, 9-8.
[MiLB]