On Monday, Des Linden became the first American woman to win the Boston Marathon in 33 years. For the 34-year-old Linden, her Boston title represents a long-awaited prize after coming up agonizingly short may times over—placing second at Boston in 2011 by two seconds, numerous top-10 finishes, and no wins in the World Marathon Majors and Summer Games. The futility and close-but-no-cigar moments all ended for her at the windy and rain-lashed finish on Boylston.

Initially, our interview was supposed to happen at an event hosted by her sponsor, where Des was set to bartend. But in the subsequent media barrage following her win, Linden was instead honored pre-game at the Boston Celtics playoff game against Milwaukee, and rescheduled for a phone interview. We chatted about her win, her favorite beer, training in Michigan, and much more. This conversation has been edited and condensed for clarity.
---
Deadspin: You've been the bridesmaid a number of times, including in Boston back in 2011. What was your reaction to the win this week at Boston? 

Des Linden: It's huge. I feel like my entire career, going back to high school, I've been oh-so-close. I never won a state championship in high school—second was my highest finish—and it's kinda been a recurring theme in my career. And I started to wonder if it was going to happen. Even late in the race I didn't believe it. So, it's pretty sweet. To get it done on that course and with that history is storybook stuff.
Female American runners have somewhat unexpectedly claimed two World Marathon Major titles recently (Linden's friend and rival Shalane Flanagan won the 2017 New York City Marathon last November.) What do you think your victory means for aspiring runners in the U.S.?
G/O Media may get a commission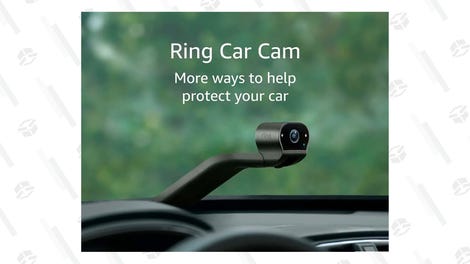 We've been on a roll, and it's part of something bigger with the American women. So we had Shalane who won in New York, Amy Cragg who won a [bronze] medal in the marathon at the [2017] World Championships. The ball's been rolling and hopefully this is another highlight that gets the younger generation interested in watching or competing. American women are so strong, we'll be competing in every major and I think it's only going to get better from here.
Considering the weather conditions, and the accumulating fatigue after 20 miles of running, your final 10K splits were remarkable. You really seemed to drop the hammer and to separate yourself from the remainder of the field. Was there anything strategic about the final six miles, was it something you had built and focused on from a training standpoint?
Yeah, definitely in Boston you train for the course. It's such a downhill course, everyone looks at the Newton Hills and talks about Heartbreak because they're so iconic, but what you're really preparing for is the downhills and the pounding on your quads and having your body ready for the pounding. It seems like a relief once you get over Heartbreak, but if you've gone out too hard or not calloused yourself to the pounding on the legs, the downhill can feel pretty painful, as counter-intuitive as that sounds.
It makes sense. Anyone who is familiar with running probably knows that running downhill feels good for about 10 seconds before your leg muscles recognize that they aren't familiar with this motion and downhill stress.
Exactly.
With your Brooks team training in Michigan, obviously it's in the Midwest, and a lot of elite runners don't train in weather that the upper Midwest has. Boston on Monday morning could have been charitably described as "Michigan-esque," so do you think you were better psychologically prepared than other elite runners for the adverse weather?
Yeah, I like to think that I am very well rounded with weather conditions. With the Phoenix heat (Linden competed for Arizona State in college) and obviously the brutal Michigan winters. But really? It's more about just not getting rattled by the conditions. We train in it all the time and it's about recognizing that everyone will be uncomfortable and you just have to keep it out of your head.
A lot has been made about the disproportionate amount of elites that dropped out of the race, was that all weather-related?
One-hundred percent. I think it was a day where if you knew things were unraveling, injury-wise, it's gonna take a longer time to recover from, you may sustain an injury, you may miss out on a fall marathon. It's sometimes just smarter to step off the course in an effort to prolong your racing career.
Speaking of, it's been mentioned in other interviews, that you felt terrible early on and thought about dropping out of the race. Was there anything that clicked for you? A moment that you noticed you were feeling better?
Yeah, I had those thoughts early on and I thought it was all going to fall apart way too early and I considered stepping off. I worked with Shalane Flanagan and we took a little pitstop and after that I felt my legs turning over a little quicker, trying to bridge the gap between us and the lead field. I was feeling pretty good and all of a sudden I looked back and noticed a lot of people were dropping out. So, as bad as I felt, other people were feeling worse, and that kinda turned everything around for me and gave me some confidence in the final miles.
At this event the other night, you were going to bartend. Do you have any experience as a bartender? Is there anything you really wanted to reach, for non-alcoholic or otherwise, after your victory?
No, that's amazing. Probably a bad ending, some over-serving if I was behind the bar. [laughs] I don't have any experience as a bartender [laughs]. Definitely a one-and-done bartender.
For a recovery, my big craving is a massive burger with jalapenos, y'know, all the stuff you shouldn't eat before a race, and that pairs really well with a nice beer, and then you see where the night goes. Apparently, there's a video of me drinking from a shoe from the other night, so… [laughs]
As a Michigander, do you go after Founders or Bell's, or anything like that from the state's craft scene?
Yeah, [Bell's] Two Hearted Ale. It's a great beer. Michigan's got a great craft scene.
Oh yeah. Two Hearted was the first sixer I bought legally.
Living in Michigan, it's sorta hard to not get into the outdoors and the wilderness. I noticed on your Instagram that you had some nice lake trout and, I think, salmon posted, so are you a big fisherman?
I dabble. I enjoy it, but I'm not a big fisherman. But I do love being on a boat, I try to go kayaking and sailing, and being in northern Michigan gives me so many opportunities.
Do you have a preferred outdoor activity? Don't say running, please.
Anything that gets us outside and on the water. I really like it all, but do enjoy being on a boat. I love kayaking, and I'm learning the ropes of sailing. My husband's a triathlete, so I'm slowly getting into cycling with him. Anything that's not gonna injure me, but allows me to still work on my tan.
One last question: do you have any big plans now after Boston? Any training?
No training for a while. Hopefully, we'll have some nice weather and we'll be able to have a nice stay-cation up in Charlevoix (Michigan) and get the boats out on the water.
---
Brian Lauvray is a big ol' outdoors and endurance sports nerd.