Today on Ask an Indie Rock Dude About Sports, we're talking to Mac McCaughan, the singer and guitarist for Chapel Hill lifers Superchunk and the king of the best hooks in rock 'n' roll since 1989. (For newbies, his tried-and-true staple "Slack Motherfucker" deserves your respect.) In addition to fronting his band, McCaughan also runs Merge Records, the label responsible for bands that range from Neutral Milk Hotel to Arcade Fire to the Mountain Goats and is counting down the days to the release of Non-Believers, his debut solo album that's due on May 5. For fans of Superchunk, we can tell you to expect something a little dreamier than his band's usual barn-burning tempo.
McCaughan also happens to be a huge Carolina Hurricanes fan, so we caught up with him to talk about the team's current rebuilding process, North Carolina fandom, and memories from the team's unforgettable 2006 Stanley Cup run.
When did you first start watching hockey?
It started with the 1980 Olympics, which everyone watched—I got really into that. The next year, ESPN debuted, and we had our first cable box. They didn't have any contracts with any other sports, so they'd played hockey and Australian-rules football. I was into it then, but when we moved to North Carolina, hockey became harder to follow. College basketball is such a thing here and dominates the conversation. But there was a minor-league team in Raleigh called the Raleigh Icecaps, and we went to a bunch of their games, though they moved once the Hurricanes showed up.
Hockey is the best sport to see live, so I started going to 'Canes games around the first playoff run in 2002. At that time you could walk up and buy a ticket at the door during the Stanley Cup Finals. That was a great experience, despite them losing to Detroit. The year after that, I started getting season tickets. It's so fun—even in years like this when they're in last place, the games can still be great.
It's clear the Hurricanes are embracing the rebuild right now—how do you feel about that?
G/O Media may get a commission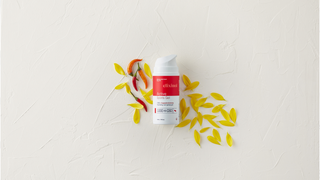 It's weird: Every year you look at the parts and see what you have. The goaltending between Cam Ward and Anton Khudobin has been great, but the scorers you ostensibly have on the team aren't producing. So at the start of the season you have hope, but halfway through you think, "Ugh, maybe we should pick it apart." I'm not analytical enough to say specifically who we should get rid of. But between Skinner, Faulk, and Lindholm, we've got a good young core. And it's always exciting in years like this where super-green guys get called up from Charlotte and you get to see how they do on a big stage for the first time. It's been a long time since they won the Cup, but there's teams who've never won the Cup. So I can take a few years without the playoffs.
Let's talk about that '06 title run. What are your best memories from that season?
It was one of those years where everything fit into place. Everyone was playing well in a weird shortened season. They added the right pieces at the end, and it all worked out. The Finals themselves were super nerve-wrecking, but in retrospect, you're glad it went to a seventh game. Gerber and Ward were going back and forth in goal: One guy would lose momentum, and the other guy would play perfectly. Also, to see a guy like Brind'Amour win a Cup was pretty amazing.
Are you happy Jordan Staal is still on the 'Canes?
I love the idea of brothers on a team being great together—you really want that to work out. So I'm glad he didn't go. But it's a business, and at a certain point you think, "Well, at the end of the season, we could get nothing from this guy."
Who is the truest rival for the 'Canes?
Because of the multiple playoff series we've had against them, I think it's the Sabres. The Sabres might not be the most constant rivals, but they are the most bitter. I've been to Sabres/Canes games and seen fistfights breaking out. Also, the division thing doesn't mean anything anymore, but the Caps are always a little contentious just because of the geography. So Buffalo and Washington, more than say Nashville or Florida.
Who do you think is the best team in the league right now?
Nashville is really good. I just watched Anaheim, and they're obviously great. You can never count out the Kings. But when you look at a team's roster, I think it has to be Chicago. Like, I don't know why they aren't dominating. And they'll be in the playoffs, so we have to wait and see. Even though the Islanders are doing well, they're still the Islanders. I see the logo and think, "They're not going to do anything."
What makes Hurricanes fandom unique?
One thing I hated during the first Cup run was every dumb writer. Who's that guy? Lupica? Every guy like that was writing, "How do these NASCAR fans like hockey?" There's not even a NASCAR track down here.
But it is unique because we have a lot of transplants, and a lot of people who grew up on college basketball. I got to do this TV show for TSN where I got to sit down with Cam Ward and Rod Brind'Amour, and we watched Game 7 of the Finals. It was called "Relive the Moment" or something like that. What people noticed was that nobody in the arena sat down the entire time—it was like a college basketball thing, I think that's a pretty unique thing about the fans in this area.
---
Luke Winkie is a writer and former pizza-maker living in Austin, Texas. You can find his work at Vice, Red Bull, Paste, The Daily Dot, Sports Illustrated, and many other reputable publications. You can follow him on Twitter at @luke_winkie.
The Concourse is Deadspin's home for culture/food/whatever coverage. Follow us on Twitter.