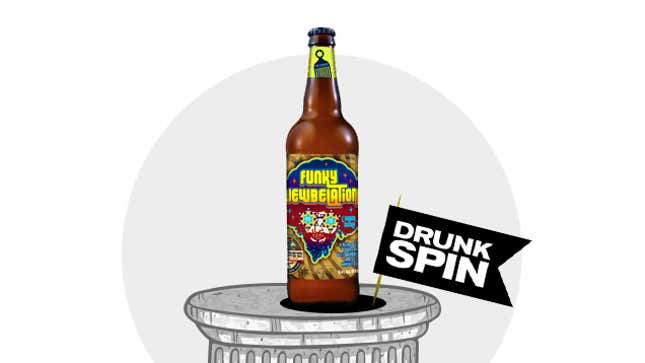 Were your parents the sort of filthy liars who encouraged you to believe you could accomplish anything you wanted in life? Mine were not. They were pleasant realists who offered vague philosophical support for my larger hopes and dreams, but mainly wished my penmanship would improve enough to help me land some kind of union gig that involved more sitting than standing.
I have failed to achieve this lofty goal, of course, which makes me all the more appreciative of their cautious pessimism regarding my prospects. Sure, the lack of paid time off stings, but at least they didn't send me out into the world expecting to play for the Red Sox or save for retirement. But though I'm contently resigned to my station, I can't help but notice just how many different kinds of job there are in this big, beautiful, modern world.
Gone are the days when kids dreamed only of being veterinarians, astronauts, and beer bloggers. There are all sorts of crazy careers available now if you know to look for them. Did you know it is possible in the year 2015 to be a 30-year-old Ivy League Yiddish professor? For real! My friend Eitan is one. I know very little of academic life and even less of Judaism, but I know that this blessed motherfucker has been chosen to have quite a bit of time for beer in the early afternoon. So since my job security expires the instant some editor's dirtbag cousin or other decides she'd like to write Drunkspin, I thought maybe I should look into this Yiddish hustle, just to be ready when it comes time to activate Plan G.
Despite my lack of interest in—or knowledge of—religion, I thought my candidacy was off to a strong start when I remembered that a grandfather I never met was rumored to be Jewish. Plus, even though I've never been religious, at least I've never claimed to be "spiritual" or any non-academic bullshit like that. And I think Yiddish is a language rather than a religion? So that part's cool, too, except I don't speak (observe? practice? cook?) Yiddish, which, depending on how exclusionary they want to be up in their ivory tower, could undermine the whole damn operation.
I thought I'd bolster my credentials by doing a special Passover-themed beer review today, to show off the interdisciplinary scope of my research, but it turns out you're not allowed to drink beer while observing Passover (beer's a grain, I guess). This is a true story of my stupidity. I've seen Shmaltz Brewing's He'Brew line of beers here and there over the years and never tried one, but when I noticed Funky Jewbelation a couple weeks ago, I thought, "Hey, Easter is probably soon, and there's usually a big Jewish holiday sometime around then, so I will write about this Jewish beer!" I even put it on my calendar, and when I wrote about Pretty Things Fluffy White Rabbits yesterday—this year's Official Drunkspin Easter Beer—I held off on the god talk, instead focusing on the rabbit (or at least that was the intent; instead I blabbed about laundry and talk shows), because I figured I'd get religious today when I unveiled the Official Drunkspin Passover Beer.
But apparently beer is not part of the Passover tradition, and who am I to judge? (Oh, I'm judging, and it ain't pretty.) So let's rework this a bit and declare Shmaltz Brewing Company's Funky Jewbelation the Official Beer to Drink in Solidarity With Your Observant Jewish Brothers and Sisters Who Are Going Without for the Next Week or So.
Funky Jewbelation is a complicated blend of six different beers—both ales and lagers—aged in Buffalo Trace bourbon and Willett and Sazerac rye barrels. I will now basically reprint a section of their press release, which I hate doing, but the beer names are fun: The FJ blend comprises Jewbelation Reborn (aged 16 months), Messiah Nut Brown Ale (eight months), Bittersweet Lenny's R.I.P.A. (six months), Winter Lager 2013 (15 months), Rejewvenator 2014 (11 months), and Death of a Contract Brewer (16 months).
The finished product reminded me of the similarly ambitious Samuel Adams Kosmic Mother Funk Grand Cru. It offers just about every feasible beer flavor your nose and tongue might care to detect; I've decided to focus on the pronounced sour cherry and lighter raspberry on the nose, and the black pepper, vanilla, leather, orange, wood, and earth on the palate. Your adventure may vary, but it will be excellent. Don't be fooled by the name: This isn't just for people who know a Yiddish professor and might be one-quarter Jewish on a dead stranger's side of the family. This lovely kitchen sink of a beer will appeal to tasteful folk of all flavors.
Funky Jewbelation will set you back about $12 for 22 ounces, but it's worth it for the novelty of the brewing process, the 9.4-percent alcohol-by-volume, and the overall quality of the product.
---
Will Gordon loves life and tolerates dissent. He lives in Cambridge, Mass., and some of his closest friends have met Certified Cicerones. Find him on Twitter @WillGordonAgain.
Illustration by Sam Woolley.
The Concourse is Deadspin's home for culture/food/whatever coverage. Follow us on Twitter.