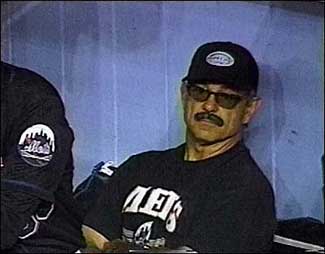 As Braves manager Bobby Cox inches closer to the all time ejections record, One More Dying Quail takes a look at all the ejections in baseball so far this year. Some fun tidbits:
• Phillies manager Charlie Manuel actually leads baseball in ejections this year with five; his team is also atop baseball with nine total ejections.
• Three managers have yet to be ejection: The Nationals' Manny Acta, the Rangers' Ron Washington and the Cardinals' Tony La Russa. Actually, the Cardinals are the only team in baseball without an ejection, unless you count Kip Wells, every damned game.
• Sammy Sosa has been ejected from a game this year. So that's why he came back.
Who Doesn't Love A Good Baseball Ejection [One More Dying Quail]
Bobby Cox Likes To Leave Early Sometimes [Deadspin]