When Bolton's Fabrice Muamba collapsed and his heart stopped for more than an hour, onlookers could only pray. The professionals could do more, defibrillating his heart back into action and saving his life. Meanwhile, a 21-year-old Welsh asshole was merrily Tweeting away that he hoped Muamba was dead, and hurling racial slurs at anyone who called him on it.
Liam Stacey, already suspended from Swansea University and ordered to avoid social networking sites, was sentenced today to 56 days in jail for a "racially aggravated public order offense." He told the court he had been drinking since lunchtime that day when he wrote "LOL Fuck Muamba he's dead !!! #Haha" Later on, after numerous users reported him to police, he claimed his account had been hacked, and later, deleted it altogether. He was arrested at his home early the next morning.
Stacey was near tears at his sentencing, as a judge called the comments "vile and abhorrent" and told him "there is no alternative to an immediate prison sentence." The prosecutor held up the lightning-quick investigation and sentencing as a deterrent:
"Racist language is inappropriate in any setting and through any media. We hope this case will serve as a warning to anyone who may think that comments made online are somehow beyond the law."
G/O Media may get a commission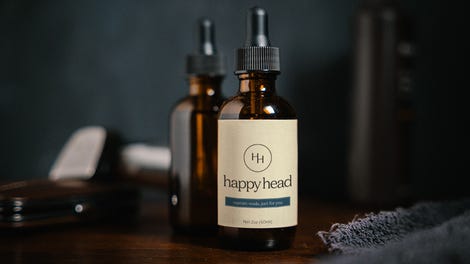 So, yes, racism is bad, and society probably won't miss Stacey these 56 days. But it's the sentence and not the crime (or rather, the notion that Tweeting can be a crime) that is most chilling to anyone raised under the totem of the First Amendment. There's the temptation to put this in the context of the FA's anti-racism campaign, but the fact is that the U.K. doesn't have the same concept of protected speech. Stacey isn't even the first Brit this week to be sentenced for racially abusing soccer players on Twitter.
Public-order offenses are used all the time to prosecute things like hate speech (or perhaps thoughtcrime), and there's nothing more public than Twitter. Stacey could have carried a racist placard around White Hart Lane, and fewer people would have been able to see it. I couldn't tell you if this sort of racist shit is common in the U.K., where it's prosecutable, and only the most egregious examples get singled out. But the next time a black American athlete fails or screws up in a big game, try this experiment: search on Twitter for their name and the word "nigger." You'll be shocked at what you see. Our courts would be overflowing if they tried everyone. And it's not that the internet provides anonymity and spurs people to say things they wouldn't believe otherwise; it just gives them a forum for what they're saying anyway.
Meanwhile, Fabrice Muamba remains in intensive care, where he is watching TV, eating, and yesterday was able to get out of bed for the first time.