As oftentimes happens when wrestlers fall ill or pass away, a Florida promoter put together a tribute show for Randy "Macho Man" Savage. These things are always fun: a bunch of old friends and co-workers show up, put on a fun little show in the memory of their buddy, and the gate receipts go to charity. Sounds good? The Macho Man tribute show was a horrible clusterfuck.
The best sports movies according to Toheeb Jimoh
Blame veteran promoter Dino Puglia, who put the show together. What went wrong?
•No one showed up. Fully half the wrestlers promised weren't even at the show, including Savage's brother Lanny Poffo and the Honky Tonk Man. Both say that they had never agreed to attend, and Puglia put them on the advertising anyway.
•No one got paid. Wrestlers, referees, ring crew and the house band complained that they never received their promised fees, or even airfare to fly down.
•No money went to charity. The event had been billed as a fundraiser for All Children's Hospital and St. Jude's Children's Research Hospital, but neither received a red cent. Naturally, Puglia had listed the two as beneficiaries without consulting them first.
G/O Media may get a commission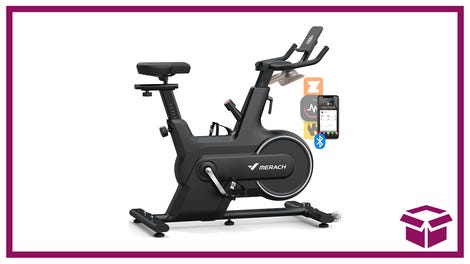 14% off + Coupon
Merach Indoor Cycling Bike
What did Puglia do when confronted backstage? He said he was having "a cardiac emergency" and ran off into the night. But here's the evening's most telling anecdote:
There was no sound system, no bell to ring. In honor of the Macho Man, Puglia held marginally observed moments of silence, repeating "ding" into the microphone.
RIP, Macho Man.
Randy 'Macho Man' Savage benefit called a 'blemish on the name of wrestling' [St. Petersberg Times]
[h/t to readers Jimmy and Robert]