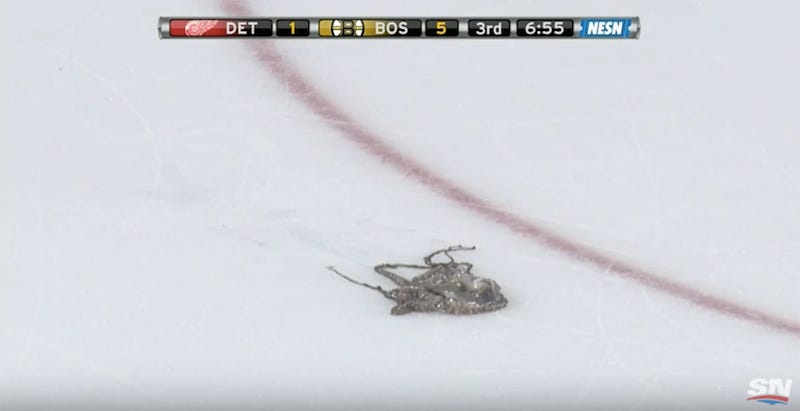 Red Wings fans have a tradition of throwing octopuses onto the ice, as the creature with eight arms used to represent the number of victories required to earn the Stanley Cup. During Thursday's game against the Bruins in Boston, one Red Wings fan chucked the damn thing onto the ice in the third period, for no clear reason.
Boston was winning 5-1, and neither team had just scored, so the Detroit fan must have just been impatient:
A police report obtained by the Boston Globe identified the octopus tosser as 32-year-old Jeffrey Farrugia. He was wearing a Red Wings sweatshirt, arrested, and charged with disturbing the public assembly.
The Red Wings lost, 5-2.