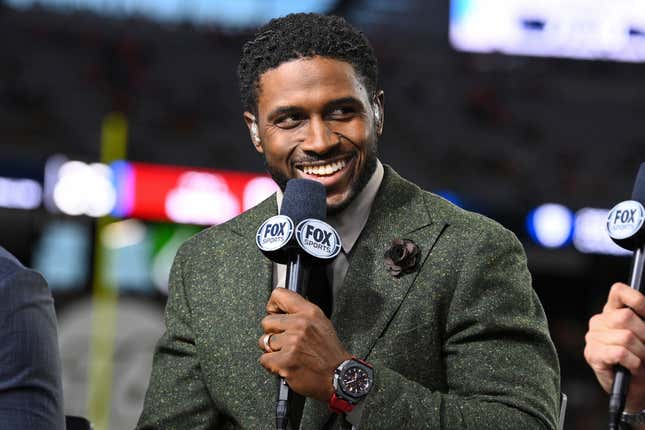 The court of public opinion cleared Reggie Bush of any wrongdoing years ago, but that still doesn't put the Heisman back in his hands. The long-retired running back is now planning to sue the NCAA and ESPN for defamation of character surrounding the reporting of the alleged improper benefits that led to him returning his hardware.
"The lawsuit is based on the NCAA maliciously attacking his character through a completely false and highly offensive statement that was widely reported in the media and substantially and irreparably damaged his reputation," Bush's attorneys Levi G. McCathern and Ty M. Sheaks said in a statement.
Which NFL QB gets benched next? | Agree to Disagree
The case emphasizes the "pay-for-play" aspect, which implies that Bush would only play for USC if he was compensated.
"The NCAA knew Mr. Bush was never even accused of, involved in, much less sanctioned for any 'pay-for-play arrangement' which never occurred," the filing wrote.
It's undeniably true that this was a big deal at the time as Bush is still the only player who's ever had to return his Heisman. Considering how his professional career went, that trophy has to have an outsized meaning to one of the best college football players to ever do it. (Editor's note: Let's not forget the Wendy's commercials parodying his situation.)
While still at USC, Bush was as big of a star in the sports world as any college athlete. What he did as a Trojan was the stuff of legends, and the NCAA can vacate all it wants, but fans know what they saw.
The issue I have with Bush's case — and I'm not a lawyer so this probably will have nothing to do with how the suit plays out — is we're well past that era of college athletics. So many people have come over to the side of paying players that most of the public probably co-signs with whatever the arrangement between Bush and USC actually was.
This is akin to filing a defamation suit over the fallout of failing a piss test for weed. Can we overturn Bush's sentence like the many nonviolent marijuana offenders? Speaking of which, does Josh Gordon have a legit gripe against the NFL for *Charlie Kelly voice* damages sustained due to his many illegal substance-related suspensions? It feels like he absolutely got bilked out of his prime.
But back to Bush, and the retroactive forgiveness that should be given to all college athletes who received improper benefits, allegedly or otherwise. When the NCAA finally relented on its stance over name, image, and likeness deals a couple years ago, the Los Angeles Times asked the organization if it also changed its tune on Bush's records.
"Although college athletes can now receive benefits from their names, images, and likenesses through activities like endorsements and appearances, NCAA rules still do not permit pay-for-play type arrangements," an NCAA spokesperson told the LA Times in 2021.
Oh, gotcha. Those semantics are really something, aren't they? How about you quit being a bunch of jabronies, and give Reggie Bush a real-life reunion with his hard-earned Heisman Trophy? It might just be enough to get him to drop his case.