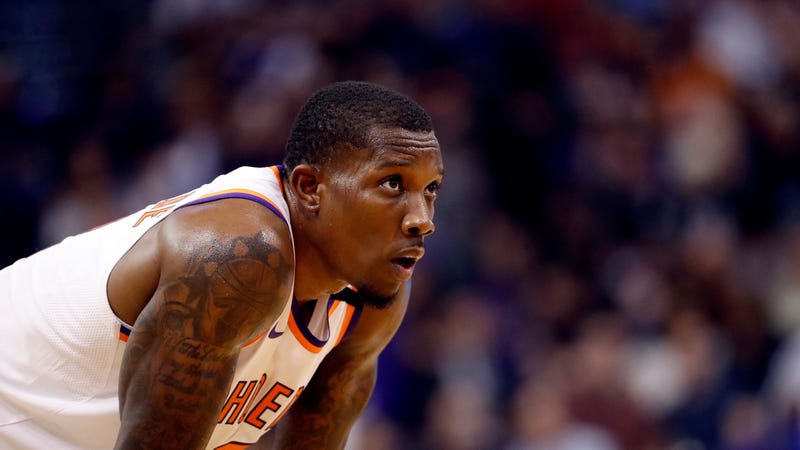 The word from Woj is that the Phoenix Suns have finally found a suitable trade partner for talented but grumpy point guard Eric Bledsoe, who hasn't played for the team since tweeting "I don't wanna be here" on October 22. Bledsoe appears to be headed for Milwaukee:

In a vacuum, this is very cool. The young, talented, up-and-coming Bucks have just added a young(ish), talented guard who can fortify the team's chances in what appears to be a wide-open race for the Eastern Conference title. Bledsoe's talent is not in doubt, but he has yet to find himself in a situation that would allow him to liberate his skills. It's very possible that he has a lot to give the Bucks.
However! Bledsoe can also be cranky and ball-dominant, and those are two very risky characteristics to introduce to an ascendant team that is currently having fun and being piloted ably by Giannis Antetokounmpo. Everyone loves Giannis and Giannis loves everyone, and the Bucks' willingness to let Giannis do whatever he wants has thus far yielded good results for both him and the team. Introducing a player who might wish to take the ball out of Giannis's mitts for extended periods of time is something the Bucks should be nervous about.
Still, you can't blame them for making this trade. The Season of Giannis has so far been a good time, but if the Bucks are going to make the jump from "extremely fun to watch" to "real championship contender," they will need more players of Bledsoe's caliber. Getting him, especially at such a modest price, was the easy part. Figuring out how Bledsoe fits in will be harder, and that's the work in front of the Bucks now.