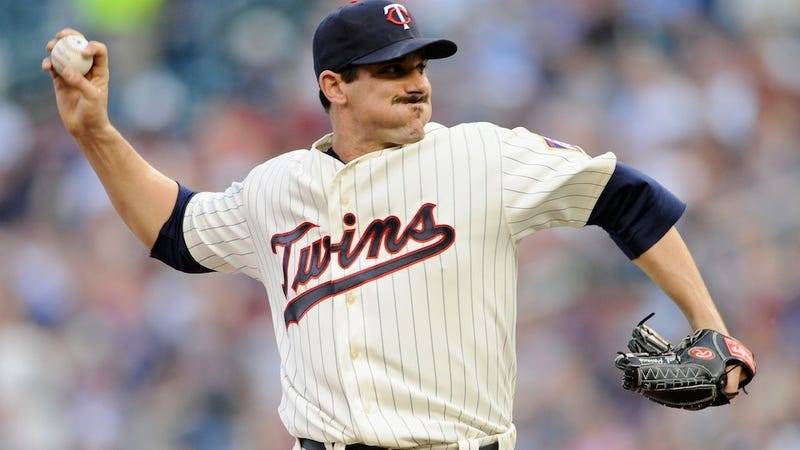 That's according to Ken Rosenthal, whose MLB sources told him the injury would keep the right-hander out for six to eight weeks. Then again, it might be much longer. Consider: Pavano is 37, he hasn't pitched since June 1 because of shoulder trouble, and he's still a free agent.
The injury occurred when slipped and fell while shoveling snow on his driveway in Vermont, one source said.
This is pretty much the most Carl Pavano way to get injured. Rosenthal says the Rockies and Mets had been interested in signing Pavano. Anyone else expecting the Mets to offer a multi-year deal any day now?