A freshman student at the University of North Texas reported last year to her resident assistant that she was sexually assaulted by members of the college basketball team, according to a recent report by WFAA-TV in Dallas. The RA reported it to campus authorities. Then, hours after the report was made by the RA, two of the men named as possible suspects called the woman and suggested that she join an escort service one of them was running, WFAA's Charlotte Huffman reported on Thursday.
"It almost seemed like they heard it before," the woman told WFAA about the phone call. "It didn't shock them like they shocked me."
The men were charged with various counts of prostitution and drug possession, but none were indicted by a Denton County grand jury for sexual assault. And the university commissioned a report that said there weren't any systemic issues. Here's how that unfolded, according to the TV station's reporting.
Affidavits obtained by WFAA don't say much about the report of sexual assault, just that it was submitted online by an RA on March 30, 2017. The police report also says very little, although it does confirm the names of the suspects identified by WFAA: basketball player Derail Jarvis Green, now 25, basketball player Rickey Lynn Brice Jr., now 21, and then-team manager Brian "B.J." Johnson, now 31. The woman told WFAA that it was a gang rape.

The woman and her RA told the TV station that, hours after her report was submitted to campus police, she got a call from two of the men, Green and Johnson. She had the call on speaker, so her RA heard them too. From one of the arrest affidavits:
G/O Media may get a commission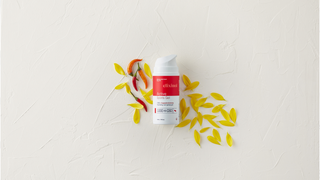 Terry Marlon, 41, was a basketball coach from Louisiana. He's charged with misdemeanor prostitution, according to Denton County court records; his case hasn't gone to trial. Marlon's meeting with a victim, per WFAA, happened at the apartment of a North Texas assistant coach and recruiter, David Anwar. Anwar currently works at New Mexico State. He told the TV station that "I deny everything."
A few weeks after the woman reported what happened to her RA, Brice left the North Texas team. Green didn't play for the team the following season. By the time the investigation first hit the local Dallas media last year, Johnson also was described as a former team manager.
The investigation involved an apartment off campus, but Denton city police agreed to let the university's officers keep the case because the campus department is "a nationally accredited agency and is trained to investigate sex offenses," according to a statement North Texas gave to WFAA.

Charges were filed against three of the men. Green was charged with one count of misdemeanor promoting prostitution and two counts of misdemeanor possession of a dangerous drug, according to Denton County court records. When WFAA asked him for comment on the prostitution charges, he said "I don't know you're talking about." Brice was charged with one count of misdemeanor marijuana possession, court records showed. The case is pending because he's waiting for admission to a pretrial diversion program, WFAA reported. He didn't comment when confronted after court by the TV station.
Johnson was charged with two counts of misdemeanor promoting prostitution and one count of misdemeanor marijuana possession. He pleaded no contest to the prostitution charges and the marijuana charge, receiving community supervision and having to do 40 hours of community supervision, court records showed.
And what did the university do? In a statement, the university said it couldn't go into too many details about what happened due in part to "student privacy rights." North Texas hired an outside law firm for $95,000 to investigate its basketball program. The report said the firm "did not identify any 'red flags.'"

You can read the full WFAA report by clicking here.