Though ESPN anchor Jemele Hill received a lot of shit for her correct diagnosis of Donald Trump, she appeared on Wednesday's SportsCenter with Michael Smith as usual. Later in the night, she and the network issued statements to give the notion that they were on good terms. But a new report suggests there was a huge standoff to get to that point.

According to two sources who spoke with Lindsay Gibbs of ThinkProgress, the network originally wanted to keep Hill off the show that evening, but her co-host Michael Smith refused to appear without her.
ESPN then tried finding two replacements, but that didn't work either:
Both sources also said that producers reached out to two other black ESPN hosts, Michael Eaves and Elle Duncan, to ask them serve as fill-ins for the show — but Eaves and Duncan did not agree to take the place of Hill and Smith, either.
When none of the four black hosts would budge, and the only other option was two white people hosting SportsCenter, ESPN relented and allowed Hill and Smith on the air, according to Gibbs.
Rob King, a senior vice president who oversees ESPN's news operations, gave Gibbs a statement:
"Yesterday was a hard and unusual day, with a number of people interpreting the day without a full picture that happened," Rob King, the senior vice president for news and information at SportsCenter, told ThinkProgress. "In the end, ultimately, Michael and Jemele appearing on the show last night and doing the show the way they did is the outcome we always desired."
G/O Media may get a commission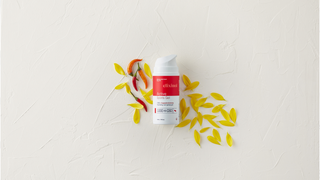 Upon publication of the ThinkProgress story, ESPN quickly put out a statement:
That's a more forceful than usual statement from ESPN, until you think of how the definition of "ask" leaves an awful lot of wiggle room.
We've reached out to Hill and will update if we hear back.
Update (Sept. 15, 2:25 p.m. ET): ThinkProgress published another report today to give the rundown of how Hill's Wednesday played out, and to further dispute ESPN's claim that no other anchors were asked to do the 6 p.m. SportsCenter. According to the report, the network not only asked Duncan and Eaves to fill in, but other anchors as well, "including white hosts."
Late Wednesday morning, after a contentious meeting, a top executive at ESPN told Hill to go home. She was seen in the parking lot around 11:30 a.m. ET, the time she is usually in meetings to plan out the show.

When he learned that Hill was sent home, Smith immediately made it known that he would not appear on the 6 p.m. broadcast without her. That left ESPN with no hosts for its flagship show, scheduled to start in just a few hours.

ESPN then reached out to multiple anchors, including Elle Duncan and Michael Eaves, the two anchors mentioned in the original report, to check their availability for the 6:00 p.m. show. According to sources, Duncan and others told ESPN they were not available to fill in. ThinkProgress has subsequently learned that ESPN reached out to other anchors regarding their availability, including white hosts.
ESPN declined comment to ThinkProgress when asked about this new information.