A truly shocking, star-for-star trade happens so rarely in the NFL. (Today is the 11th anniversary of Champ Bailey heading west for Clinton Portis!) The Bills swapping talented young LB Kiko Alonso for Eagles star RB LeSean McCoy absolutely qualifies. But as we're learning today, it wasn't so clean as all of that.
According to reports from two well-placed national guys, both Alonso and McCoy were just about fed up with their current teams.
It's not clear what Alonso's problem in Buffalo was, or even if he went so far as to demand a trade, but McCoy's disgruntlement was no secret. He's scheduled to carry a cap hit of $12 million next year, after a season of slight decline. He's about to turn 27, which tends to be the precipice of running backs' effectiveness. Everyone expected the Eagles to attempt to restructure his deal, but as of two days ago, they hadn't even brought it up with him.
G/O Media may get a commission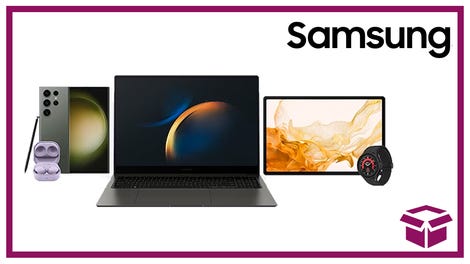 24 hour deals
Discover Samsung - Daily Deal
Now we know Philly never had intentions of keeping McCoy. He was on the trading block on the whole time—an extraordinarily well-kept secret, as far as these things go.
It's that same contract that could provide the next headache for the Bills. McCoy has two years and just $1 million guaranteed left, an untenable situation for a back who is still ostensibly in his prime. McCoy wants an extension, and he wants guaranteed money, and he will want it before he arrives to camp. His beef with Philadelphia's front office is now beef with Buffalo's.
Some of that is already emerging, but it's taking a more PR-friendly form: general dissatisfaction with being traded to the Bills. "A source close to LeSean McCoy" told ESPN's Josina Anderson of the back, "of course he's not happy" going to Buffalo, which is associated with "cold and losing games."
The source on how McCoy is feeling at the moment:
"Honestly, he's frustrated...It's alright. It's the league. I told him that. I guess he just never experienced that, but he was like 'why me.'"

The source said he thinks McCoy is "not going to make it easy, that's for sure."
Of course, I'm sure the Bills could address all these concerns about climate or culture just by opening up the checkbook:
Something will likely get done, with the only question whether it'll happen in time to make the McCoy/Buffalo relationship a healthy, happy one. The only thing that's certain is that elite running backs aren't worth what they used to be.