While an investigative report into Maryland's football culture is still forthcoming, the Washington Post spoke with former and current players, as well as the mother of two former Terrapins who left the program, in order to assess what the investigation's final outcome might be; based on their reporting, it doesn't sound great for head coach D.J. Durkin or strength coach Rick Court.

An independent investigation into the death of former Maryland football player Jordan McNair, released toward the end of September, showed how the 19-year-old's fatal workout could have been easily avoided were it not for missteps made by the training staff on-hand that day. As the second investigation into the entire program wraps up, the Post was able to interview several players about their experience speaking with investigators, and whether they felt Durkin and Court ran a program that belittled players deemed weak, fat, or injured.
In the Post's report, Durkin racked up fewer direct examples of abuse, though two parents made clear that they felt he allowed such behavior to continue. The actions the paper focused on were a previously reported comment that injured players were a "waste of life," and a conversation he had with former Maryland defensive back Elisha Daniels in which he reportedly told the player, "You'll never be nothing; nobody likes you. Why don't you just leave?"
The main issue the Post's report addresses, as it relates to those atop the program and university, is that concerns of an unhealthy team culture were brought to administrators and coaches in December 2016, when a mother of a player wrote a letter she hand-delivered to the office of Maryland president Wallace Loh and emailed to the football coaches and athletic director. Loh has gone on-record as saying the allegations of program-wide abuse were first brought to his attention this past August. Among the 2016 letter's contents:

"The fact that he allows his coaches to psychologically, physically, and emotionally abuse the athletes is paving the way for a multi-million dollar civil lawsuit against the school and the coaches, alleging assault and intentional infliction of emotional distress.

"Are any of you aware or do you even care about the number of student athletes suffering from severe emotional distress because of the abusive actions of Coach Durkin?" it asked. "His actions are extreme and outrageous; intentional and reckless, and the sole cause of the emotional distress."
G/O Media may get a commission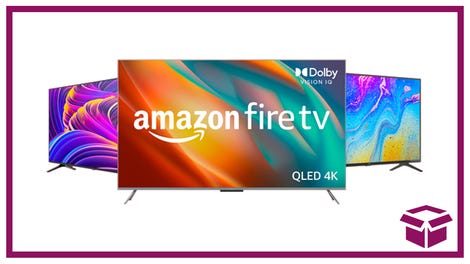 Ooh. stunning.
New Amazon Fire TVs
As far the actual abuse goes, the issues seemed to stem from Durkin's hiring of Court in 2015 and his decision to retain him for going on four seasons. Throughout the piece, Court is described as abusive by a number of individuals.
In an attempt to contextualize his behavior, the Post collected examples of times where Court crossed a line with players. You should read the full report to see the extent of what actions qualify as motivation in college football, but for Maryland players, that included sitting a player in the middle of a group of teammates and pouring candy over them in response to missing a weight goal (a punishment backed up by multiple players); filming players throwing up and showing it back to them; forcing players to clean up their own vomit; calling a player a "pussy-bitch" when he cramped up and had to receive IV treatment; and showing players videos of animals eating animals while they eat or work out.
Now, just because the Post was able to get multiple players to discuss Court's actions publicly doesn't mean investigators will push any harder against the notion that what happened at Maryland is par for the course in the larger scope of college football workouts. As Scott Van Pelt pointed out recently, the moment the soundbite came out about Maryland football's "toxic culture," it was latched onto and repeated by the media, including here at Deadspin. In doing so, this forced players to very quickly reassess their time in the program and try and determine whether Durkin or Court's actions were out of the norm in college football—in essence, it became a question of if they would rat on their coaches and badmouth the program.
Addressing this point in his interview with the Post was former kicker Henry Darmstadter, who stuck up for Court, or at least said that he didn't view all of his actions as bullying in the context of college football. His is not a solitary view. As Darmstadter pointed out for the Post, college football, like most physical and insular workplaces, is not believed by many players to be a normal work environment, making it harder to call Court's abusive behavior for what it is.
The onus will be upon the investigators to be able to make two major distinctions. The first will be that of determining what constitutes extreme behavior or bullying from an individual tasked with physically improving a group of young men. The second will be identifying players attempting to downplay Court's actions out of either self-preservation or a lingering sense of loyalty to a program and a man that regularly humiliated team members and used grueling workouts as punishments despite National Athletic Trainers' Association's 2012 recommendation that such practices be discontinued.
Again, you should read the Post's article to get a fuller sense of just what kind of program Durkin was running before he was placed on paid leave. The results of the second investigation should be presented to the Maryland Board of Trustees by the end of the month.