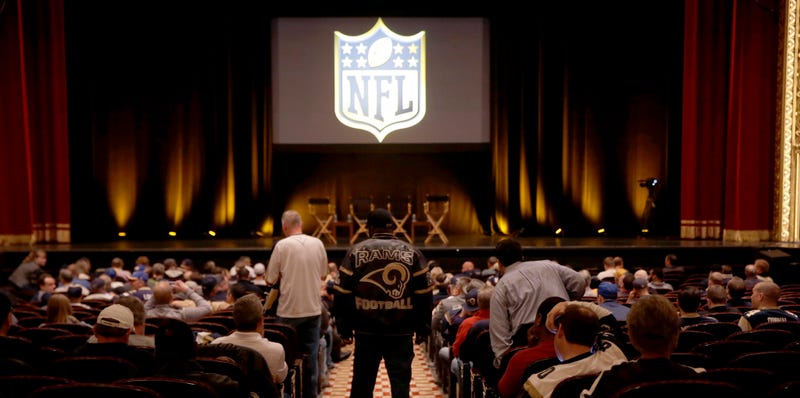 An NFL team moving to Los Angeles next season has felt inevitable for most of the year, but that might not be the case anymore. According to a report from NFL.com's Ian Rapoport, sources close to negotiations have expressed doubt that a deal to move one-to-three of the Rams, Chargers, and Raiders to L.A. will be able get hashed out by March and presented for a vote. Rather, a move in 2017 seems more likely.
From the report:
A source very involved in the situation described it as gridlock

[...]

What is clear is that there needs to be some sort of breakthrough to make next year in Los Angeles happen.
All three teams' current host cities are working on local stadium plans. Just as is the case with the hypothetical new stadiums in Carson and Inglewood, no city has a fully fleshed-out plan yet.
Photo via AP