This, at least, answers one of the peripheral questions surrounding claims that the Patriots illegally deflated Tom Brady's footballs: just how and when the Colts and the NFL became aware of the funny business.
ESPN's Adam Schefter says the Colts' suspicions date back to their Nov. 16 game against New England, a 42-20 Patriots win. In that game, Indianapolis safety Mike Adams intercepted two passes and handed both balls to the Colts' equipment manager to hold as souvenirs. Both balls, Schefter's sources say, were noticeably underinflated.
Those sources said the Colts raised concerns to the league, which was aware of the issue going into this weekend's AFC title game.
The timing of everything else then falls into place. Reportedly, the Colts' Sunday suspicions were confirmed the first time they got their hands on one of Brady's balls: when D'Qwell Jackson picked him off in the second quarter. The equipment manager told coach Chuck Pagano, who told GM Ryan Grigson, who told the NFL's director of field operations, who alerted the officials working the game. At the half, they inspected the balls.
G/O Media may get a commission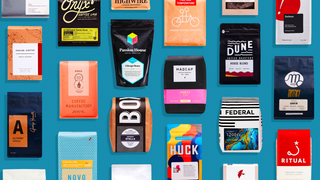 Get $25 free
Trade Coffee - National Coffee Day
Then, on the very first play of the second half (not counting the kickoff, which would have used one of the "K-balls" kept separately from the others), officials checked out the Patriots' ball and found it unsuitable for play:
(Update: In the video above, Mike Carey surmises that the ball was switched out because it was a K-ball. He was just guessing, but so are we—it's unknown why that ball was swapped out, and it's presumptuous for me to assume it was one of the Flat 11.)
It's not clear whether all 11 reportedly underinflated balls were removed from the rotation. Whether they were or not, the Patriots' offense then proceeded to steamroll the Colts for the entire second half.