ESPN's Brian Windhorst reported Saturday night on a meeting held between representatives of the NBA players' union and members of the referees' union, to discuss the ongoing and escalating hostility between the two groups this season.
The best sports movies according to Toheeb Jimoh
The report is pretty fascinating: it's amazing to think that some of the disconnect between players and refs could come down to misunderstandings, not too dissimilar from the way certain hand gestures translate poorly across different cultures. For example:
One of the actions discussed was referees giving the so-called "stop hand" to players during disagreements. While this is taught to referees as a way to diffuse a situation, it has been taken as offensive by players who want to have more of an open back-and-forth. Overall, the sides would like more open discussion of various hand signals and techniques.
This kind of basic dissonance shows up again in the case of the "respect for the game" rule, a point of emphasis for referees after a 2015 memo sent by Mike Bantom, then the NBA's executive vice president of referee operations, reinforced a league-wide focus on player reactions to calls. Here, again, refs and players appear to be operating with different understandings:

Both unions, however, believe the current rules aren't effectively being communicated. A large percentage of technical fouls are called for violating these guidelines. Officials believe they are enforcing the rules, but players don't always feel they are breaking them because there isn't a shared understanding, sources said. The referees acknowledged that they have sometimes been inconsistent in the application of these rules, sources said.
G/O Media may get a commission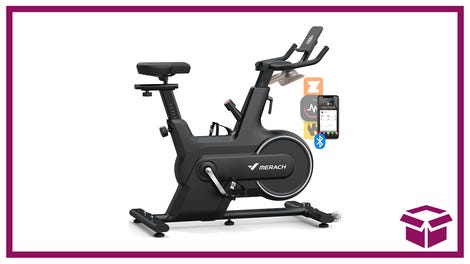 14% off + Coupon
Merach Indoor Cycling Bike
With players and referees operating with different interpretations of emphasized rules, and even hand gestures, it is perhaps not a surprise that neither side is particularly satisfied with the performance of the NBA league office as a go-between for communications:

Among the items agreed on was establishing a direct communication line between the two unions that would not involve the NBA league office to address issues that arise between the sides, the unions announced in a joint statement.

There are procedures involving the league office in place, and those will continue. But there was a concern from the unions that sometimes the league office doesn't communicate the same information to referees and players, and that was contributing to the divide, sources told ESPN.

Sounds like, hmm, yes, a direct line of communication between players and refs that does not involve an angry player stomping towards a defensive referee in the middle of a game is a good idea? Maybe give that a shot.