It seemed like we had reached a point where the organizers of the 2022 World Cup couldn't possibly get more cartoonishly evil, what with the ITUC estimating that migrant worker-fueled construction would kill more people than 9/11, and then another report estimating that 1,000 migrant workers had already died in the country since 2012. But according to a new report from The Guardian, we had not yet reached that point, because Qatar is now importing workers from North Korea in what basically amounts to a state-sponsored slave trade.
The Guardian found North Korean construction workers at four different construction sites in Lusail City, where the 2022 World Cup final will be held. The workers were apparently sent to Qatar, where they work without pay, through a North Korean government program that promises to pay them in their native currency once they return home. But workers and other defectors familiar with these kinds of programs say the workers will be lucky to receive a fraction of the money they were promised:
One North Korean worker helping to build the high-rise said: "People like us don't usually get paid. The money does not come to the person directly. It's nothing to do with me, it's the [North Korean recruitment] company's business."

[...]

Kim Joo-il, a former army officer who escaped North Korea in 2005, estimates that the Pyongyang government typically takes 70% of the total salary of workers abroad, and that after all "fees", notionally for food and accommodation, have been paid, workers will be left with only 10% of their salary.
According to a report by the North Korea Strategy Centre, a defector-run organisation based in South Korea: "Almost all of the wages of the workers sent abroad are remitted back to Kim Jong-un's regime … in very extreme cases, the workers are allowed to have 10% of their wages."
G/O Media may get a commission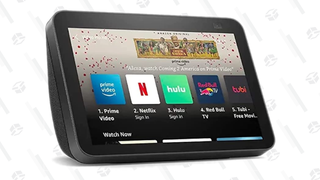 We have reached out to Qatar's Supreme Committee of Delivery and Legacy for comment on this latest report.