Oh, Rutgers.
Brand new Rutgers athletic director Julie Hermann—a former assistant AD at Louisville and a former volleyball coach at Tennessee (where she apparently abused her team to the point of revolt and fired an assistant after the coach got pregnant)—has yet another scandal on her hands. This time? She allegedly fired a coach who complained about sex discrimination.
The New York Times reports that Mary Banker, a former assistant track and field coach at Louisville, complained to Hermann in 2008 about the behavior of some male coaches. Banker said in a lawsuit that male coaches "would refer to student-athletes with words that were derogatory toward women," the Times reports, and she also alleged that "because she was female she was instructed by the head coach, Ron Mann, to set up party tables and make food arrangements for recruiting lunches."
Hermann initially expressed support. After that, Banker went to HR. That apparently was a bad move. Here's the Times:
In a filing with the Supreme Court, [Banker's lawyer Bryan] Cassis wrote that after Banker's complaint to human resources "Hermann called Banker into her office and flat-out told her, 'You should not have gone to HR.' The lawsuit also said Hermann told Banker: "I don't know how I'm going to restore trust in you amongst staff now," and "I don't know how you're going to work downstairs after this."
G/O Media may get a commission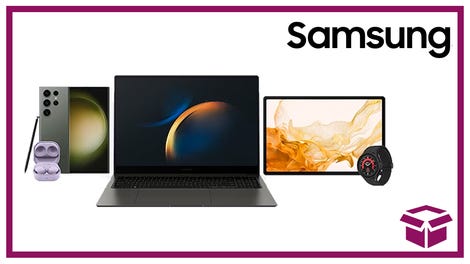 24 hour deals
Discover Samsung - Daily Deal
Shortly thereafter, she was fired. Banker sued. A jury awarded her $300,000. That ruling was reversed by an appeals court. Banker is trying to get the Kentucky Supreme Court to hear her case.
So, let's quickly recap the recent mess in Piscataway: Rutgers officials didn't know about the whole pregnancy lawsuit stuff at Tennessee (that is, until The Star-Ledger reported it). Rutgers had no idea Hermann's former volleyball team wrote a letter alleging her abuse (that is, until The Star-Ledger reported it). Rutgers had no idea that Eddie Jordan hadn't graduated from Rutgers (that is, until we told them about it). And (just betting here) Rutgers had no idea about the stuff the Times reported today. "Rutgers was unaware" is basically the school's new slogan at this point. It's almost enough to make you nostalgic for the days when the school knew all about the Mike Rice video and just didn't give a shit.
Photo: Getty