Here's a fun one. According to the New York Post—not necessarily the first place you look to for important breaking hockey news—the Arizona Coyotes are getting a new owner and will move to Las Vegas before the 2016-17 season:
The NHL is arranging the sale of the Arizona Coyotes to billionaire William Foley who will move the team to Las Vegas giving it its first major professional franchise, one source said.

"Las Vegas has reached 10,000 season ticket deposits," enough to justify a franchise, the other source said.
Last month the city of Glendale, Ariz. voted to cancel the Coyotes' lease, which was costing the city millions each year, and it is unclear where they will play next season. While the NHL has consistently said that Coyotes will remain in Arizona, the team is an obvious candidate for relocation.
Where this gets really interesting is the forcefulness of the response from both the Coyotes and the NHL. The Post story notes that the NHL denied it, and they framed the Coyotes' denial this way:
A Coyotes spokesman said, "The Coyotes are committed to playing in Arizona." When asked for how long, the spokesman reiterated it was committed to playing in Arizona. "Period." Arizona last year ranked 28th in attendance.
Here is Coyotes CEO Anthony LeBlanc, speaking to Fox Sports Arizona reporter Craig Morgan:
G/O Media may get a commission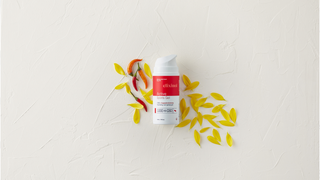 NHL commissioner Gary Bettman:
And NHL deputy commissioner Bill Daly, via TSN:
NHL deputy commissioner Bill Daly told TSN the story was "the most ridiculous and irresponsible story I've ever been associated with." Daly has been deputy commissioner since 2005.

"(The idea) has never been contemplated or discussed," Daly continued. "Not even notionally."
Now, if the Coyotes are indeed moving, the NHL has obvious incentives to keep that information quiet for as long as possible, as every sports league has learned from the debacle in Seattle with the Supersonics. Knowing the team is leaving will make it more difficult to secure an arena lease deal for a single season, and fans are more likely to cease attending games if they know the team is leaving. It behooves the Coyotes to announce their relocation as last-minute as possible.
But there are denials, and there are DENIALS, and these are definitely the latter. Somebody is coming out of this with a lot of egg on their face.
---
E-mail or gchat the author: kevin.draper@deadspin.com | PGP key + fingerprint | Photo via AP