Even juicier than Black Monday in the NFL is the semi-regular "here's how truly screwed up this franchise was" post-mortem feature in a local paper. Yesterday, Armando Salguero in the Miami Herald gave us a peek into the power struggle that forced out Dolphins GM Jeff Ireland, and it's a ugly.
This unhappy family contained three major players: Ireland, who left the team Tuesday after six years "by mutual agreement," head coach Joe Philbin, whose own continued employment seemed far from safe, and Dawn Aponte, an executive whose name isn't familiar, but might be the true fulcrum of front-office power.
Who is Aponte? Salguero draws us a sketch:
It seems that when Bill Parcells hired Aponte to be Miami's capologist in Feb. 2010 he brought in a tough and experienced corporate in-fighter. She is clearly adept at forming alliances. And when she sees a threat, she is well capable of attacking it.

Ireland was a threat to her, according to sources who called me this morning.
Aponte, whose official title is executive vice president of football administration, made one of her early goals getting close to owner Stephen Ross, usually flying with him on his private jet after games. That appeared to pay off. Though nominally reporting to Ireland, Aponte decided she'd rather not work under the GM. In 2012, Ireland caught wind of this and attempted to fire her. Ross instead gave her a promotion, doubled her salary, and eventually changed her job description so that she would now report to Philbin, whom she helped select in the team's coaching search.
The last two years of the Dolphins franchise has been a power struggle between Aponte and Ireland, who the Herald reports have both a personal and professional dislike for each other. Aponte saw an ally in Philbin, and with a disappointing on-field product promising inevitable shakeups in the front office, there's strength in numbers.
It came to a head late this season, as Miami lost a pair of must-win games to end the season and torpedo any hope of making the playoffs.
During those final two games, while the Dolphins underperformed on the field, Ireland watched from the press box or a club suite and complained about the job the coaches were doing. And executive vice president of football administration Dawn Aponte heard Ireland's complaints.

And Aponte told Philbin of Ireland's complaints word for word.

That's how the relationship between the Dolphins coach and general manager broke.
G/O Media may get a commission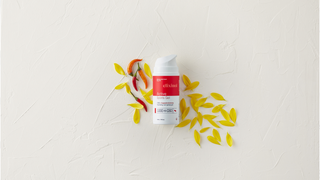 Someone had to be blamed after this disappointment of a season. With Philbin and the trusted Aponte both against Ireland, Ross threatened to take away most of Ireland's decision-making power. He left the organization instead.
Interviews for a new Dolphins GM begin tomorrow, and Salguero believes Miami will have trouble attracting top candidates because the real power in the organization has already been delegated.
The bottom line is now Philbin and Aponte — fresh off a victory over the last general manager — want to make sure the next general manager is not truly empowered. The last thing they want is for Ross to hire a guy who will have the power to hire and perhaps fire Philbin and or Aponte.
Translation: The behind-the-scenes wreck in Miami may still have some years left to play out. Winning tends to make these sorts of problems go away, of course. But these sorts of problems don't lend themselves to building winning teams.
In face of Miami Dolphins' drama, search is on for brightest talent evaluator possible to replace Ireland [Miami Herald]
More history, fallout from Ireland vs. DawnJoe [Miami Herald]