Last night's NBA draft didn't feature nearly as many exciting trades as we've grown accustomed to, which is kind of a bummer. It looks like we can place a lot of the blame on the Charlotte Hornets, who reportedly nixed a big trade because they didn't want to miss out on Frank Kaminsky.
Celtics GM Danny Ainge went on the radio and talked about how hard he tried to swing a trade that would have moved the Celtics up in the draft and allowed them to take Justise Winslow. Ainge couldn't get the fourth pick, but when Winslow continued to fall, he tried to pry the No. 9 pick away from Charlotte. According to Masslive, he offered a very sweet deal:
According to a source inside the Celtics front office, the team targeted Justise Winslow as high as No. 4, and tried to grab him again when he was still available at No. 9. But a major offer loaded with draft picks – Ainge hinted it might have included at least one of Brooklyn's future unprotected first-rounders – wasn't enough to get the Charlotte Hornets to pass on the opportunity to draft Frank Kaminsky.
Grantland's Zach Lowe also confirmed that report:
G/O Media may get a commission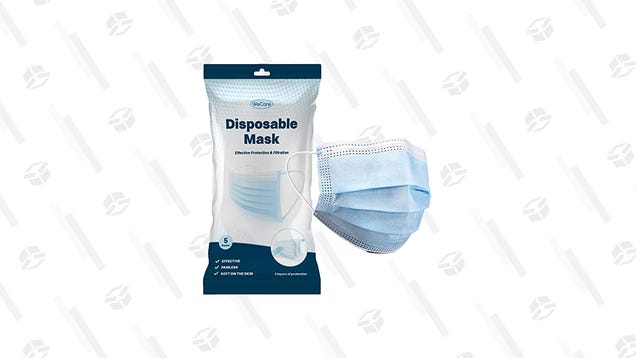 WeCare Disposable Masks With Elastic Earloops- 5 Pack
Read that carefully, Hornets fans: Your team had the chance to turn the ninth overall pick into Justise Winslow or a package that included an unprotected future first-rounder that will likely be a valuable pick, and instead you came away with Frank Kaminsky. I'm sorry, I didn't mean to make you cry.
[MassLive]
Photo via Getty