According to multiple reports, the Celtics have agreed to trade the number one overall pick in Thursday's NBA draft to the Philadelphia 76ers, clearing the way for the Sixers to finally add a guard—any guard, please God let it be a guard—to their young core. The Sixers are expected to use the first overall pick on Washington freshman Markelle Fultz.
The specifics of the deal, first reported by David Aldridge, appear to be as follows: Boston will take back the third overall pick in this year's draft, as well as the Los Angeles Lakers' pick in the 2018 draft, currently owned by the Sixers. Reports from Woj and ESPN indicate that Lakers pick will have some interesting protections on it: if the lottery ultimately places it in picks two through five it will not convey to the Celtics, but will instead stay with the Sixers, and the Celtics will instead receive the 2019 pick of the Sacramento Kings, also currently owned by the Sixers. CORRECTION: The protection on the Lakers pick seems to work the other way—it conveys to the Celtics if it falls between picks two and five, and stays with Philadelphia if it's the first overall or lower than fifth.
This trade would seem to support Chad Ford's Thursday report (Insider) that the Celtics have eyes for Kansas forward Josh Jackson:
"I've picked Danny's brain for years," one GM said. "Jackson is an Ainge player all the way. Tough, athletic, long, versatile, elite motor. If he's keeping the pick, Jackson just to me, far and away, is the most Celtics-type player for them to draft. From all my conversations with them, I'm convinced they'll take Jackson No. 1."
Assuming Ford's reporting holds up, and assuming the Lakers finally use the second overall pick to draft Lonzo Ball, the reported trade with the Sixers would likely allow the Celtics to get their man with the third pick and stay positioned near the top of the lottery in 2018 or 2019. Jackson would seem to overlap quite a bit with Jaylen Brown, whom the Celtics acquired with the third overall pick in the 2016 draft—both are athletic small forwards who thrive with the ball in their hands, and both have cool hairdos that make them seem taller than they are. Boston's surplus of useful wings could be part of Danny Ainge positioning himself for another blockbuster deal, but let's not rule out the possibility that he's become addicted to kicking the ball down the road.
But the real question is, how does Joel Embiid feel about his team potentially drafting Markelle Fultz?
G/O Media may get a commission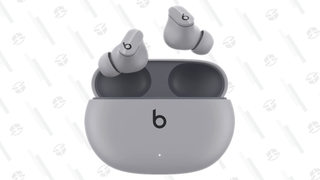 Here's a fun question to ponder: If you had to bet real money on one of these teams being better than the other in three years, who've you got?