If you have a New York Knicks fan in your life, go find them right now and give them a hug. Be there for them, and console them, but don't tell them everything is going to be all right. It probably isn't.

According to just about every sourced-up NBA reporter, Knicks president Phil Jackson is strongly considering giving current interim head coach Kurt Rambis the full-time gig, and is pushing to get Rambis a multi-year deal. If this really happens, you can say goodbye to whatever hopes you had of the Knicks becoming relevant again.
Nobody needs to tell you that Rambis is a terrible coach. His 64-161 career record speaks for itself, as does his fundamental misunderstanding of Kristaps Porzingis's skill set, as does the fact that he needed to be told that the end of a lost season is probably a good time to stop playing the veterans 40 minutes a night and let the young guys get some run. Kurt Rambis is bad. He's bad. So bad. So incredibly bad.
So how is that Jackson, supposed basketball guru, apparently doesn't see this when everyone else does? Jackson and Rambis have been buddies for years, and Jackson hasn't been shy about talking Rambis up. Recently, he told reporters that Rambis was "perfectly capable" of being the full-time head coach, and that he is much closer with Rambis than he was with Derek Fisher, the man Rambis replaced.
"We're good buddies" isn't a good enough explanation for Jackson's apparent preference for a guy who has never demonstrated even a half-decent understanding of how to coach a team, though. There must be something else at play here. New York Daily News' beat writer Frank Isola has some ideas:
Phil Jackson is more vocal at Knicks practices since Kurt Rambis replaced Derek Fisher as head coach in February. For Jackson, it really is the best of both worlds; he can satisfy his coaching appetite without having the losses tarnish his resume.

Several players confirmed that they have noticed Jackson taking a more active role in helping Rambis run the team. Fisher mostly resisted Jackson's input, especially in front of the team because he felt it undermined his authority.
G/O Media may get a commission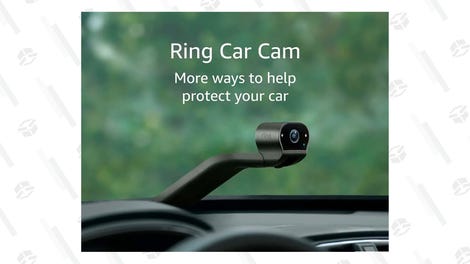 This is the doomsday scenario for Knicks fans. The last thing this team—one that has some legitimate promise!—needs is a sock-puppet head coach whose only function is to let the man upstairs, who was recently rumored to be interested in coaching a few games, stroke his own ego. And let's not forget that Phil Jackson has some pretty shitty ideas about basketball, too.
Isola's column did offer a sliver of hope. According to him, Rambis won't be offered a contract unless Knicks owner James Dolan approves the hire, and Dolan is reportedly still on the fence about Rambis. You know things have gone sideways when James Dolan becomes the voice of reason and Knicks fans' only hope.