At first glance, this is just the dumbest piece of news:
"Coach allowed to make coaching decisions." That is not a headline anywhere but Washington (okay, and Dallas). But this is not a football team good at making football decisions based solely on football.
The story here, which isn't being reported in explicit terms for various reasons, is that owner Dan Snyder and GM/President Bruce Allen have given coach Jay Gruden the permission and the autonomy to sit Robert Griffin III if the quarterback continues to struggle. That's not nothing—Snyder, especially, has always supported and protected Griffin, and as a potential franchise-changer for whom the Skins mortgaged multiple drafts, Griffin isn't being benched without Snyder's say-so. It appears Snyder has given that say-so.
Here's what NFL.com's Ian Rapoport had to say this morning:
"I talked to four Redskins sources over the course of the week to try to understand this situation. What I am told is that Jay Gruden received positive feedback after his press conference on RGIII...

"In the past...Dan Snyder would have asked [Gruden] to lighten up. That was simply not the case. They showed that upper management does back their coach. The landscape has changed for RGIII in Washington...

"I'm told by several sources, Jay Gruden does have the ability to bench RGIII if necessary, if he simply does not play well enough, and I'm told it's not out of the question."
G/O Media may get a commission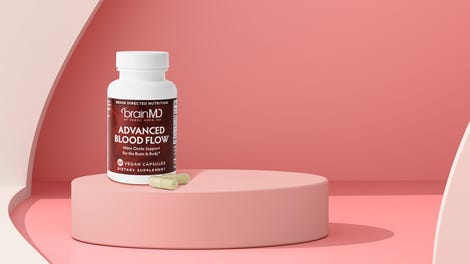 Over at ESPN, Chris Mortensen also reports that Griffin's benching could come as soon as today, though Mort omits the power-struggle angle that makes this story so interesting.
If Jay Gruden's stinging words this week about quarterback Robert Griffin III have not resonated, team sources tell ESPN that the Washington Redskins coach is prepared to speak louder if the third-year quarterback does not perform more consistently Sunday against the San Francisco 49ers.

That means Griffin could be yanked Sunday in favor of Colt McCoy, who is 2-0 as Griffin's sub, or an evaluation will be made to make a move next week.
There is a tertiary angle here worth considering: that Dan Snyder might consider this all a master motivational technique. Rather than being prepared to give up on Griffin, maybe the owner thinks that withdrawing his made-man status—and leaking the news to make sure everyone knows it's been withdrawn—is what Griffin needs to get his head right.
Regardless, the power dynamics in Washington are fascinating. Griffin seems to be falling out of favor with Snyder. Gruden appears to be in. And each can only improve their own position by weakening the other's. As Drew put it, in D.C., everyone ends up under the bus.