Moment of silence, please. Last week, rapper Rich Homie Quan went on Atlanta's Hot 107.9 and said he was taking a break from Rich Gang, his celebrated duo with Young Thug. (As you'll recall, their Tha Tour Part 1 was one of the best mixtapes of 2014.) Which means it's probably the beginning of the end for those two. But everything is going to be okay. Nobody died, and besides, we're all in this together.
First of all, neither Thug nor Quan are going anywhere yet: For proof, see "My Homie," which the dynamic duo dropped just last week. It's technically Quan's song, but it still gets the Thugger assist, and features 100 percent less Birdman besides. No one's mad about that. (Despite being the highest-ranked Birdman overall, his only contribution to this duo is to bankroll the whole thing, and mention gold terlets and chandeliers during the intros, and maybe commemorate his mother.)
Or here is "Flex," a hot little flame from Quan, co-produced by Nitti Beatz and DJ Spinz, and released about a month ago, although I was only just tipped off to it today thanks to David Drake's Bout to Blow column over at Complex.
G/O Media may get a commission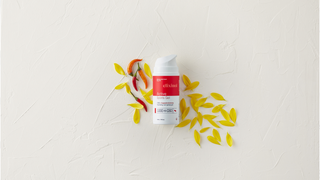 We can also put our faith in a flourishing rap relationship that seems to have even more staying power: the sonic love affair between Thug and Atlanta producer Metro Boomin, who together operate as Metro Thuggin. There are lots of strong tracks I could cite as examples of their collective strength, the most recent of which is "Speed Racer."
Also, last year's dark-parking-garage frolic "The Blanguage" was one of my favorite tracks of the entire year, and it's indicative of the strength and fluidity of the Metro Thuggin partnership as a whole.
Finally, there's the recent "Free Gucci," which furthers my point, and is furthermore a sentiment we can all get behind.
As for Rich Gang's other half, Rich Homie Quan on his own is by no means a bad thing: In that interview, he admitted it has been too long since The People got a Quan mixtape, and The People want a Quan tape. As a member of The People, I can confirm that to be true. Within the duo, he was overshadowed a bit by Young Thug and the cult of weird that surrounds him, but Quan's I Promise I Will Never Stop Going In tape was pretty good, and I still love "Blah Blah Blah," not to mention his certified radio hits "Type of Way" and "Walk Thru."
The point is, everything is going to be okay. Quan's going to be fine. Young Thug's going to be fine. Birdman should maybe slow down a bit. And the rest of us will be fine. We can all thrive in a post-Rich Gang society.
Image via RichGangVevo