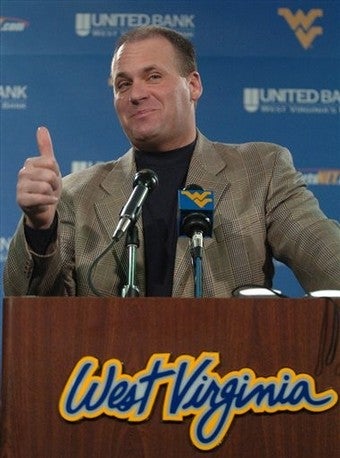 Or at least 4 million dollars worth of West Virginia. Which, to be fair to mgoblog, is only 64% of the state.
After tons of legal manuevering (which all lawyers know means lots of huffy emails and angry telephone calls; those .4's add up in a hurry), Rich Rodriguez has agreed to pay the full buyout clause of his contract to West Virginia. And by Rich Rodriguez has agreed to pay what I actually mean is, the University of Michigan has agreed to pay most of it.
Rodriguez will pay $1.5 million, spread over three years, beginning in 2010. U-M said it will pay the balance of the sum, $2.5 million, immediately and cover Rodriguez's legal fees later.
Awesome, there goes my wife's contribution to the Michigan athletic fund.
In other news, call me crazy, but I believe this Michigan story actually broke today. Fist pump! (above the waist)
U-M will pay $2.5 million of Rodriguez's $4 million buyout [Detroit Free Press]
It's enough money to buy the damn state [mgoblog]