As part of the ongoing legal battle over claims that former Arizona football coach Rich Rodriguez serially harassed his assistant, Rodriguez's legal team has released Arizona's "Hideaway Book" of team rules from 2015. Rodriguez's accuser said in her lawsuit that the Hideaway Book's purpose was to "establish secrecy within Rodriguez's inner circle and establish complete control of the group," to help him conceal his infidelity from his wife.
The majority of the book is pretty mundane, outlining the duties of Rodriguez's staff and his goals for the upcoming season. There's nothing that proves Rodriguez is a serial harasser. But there is a section headed "Expectations" in the "Staff Notes" part of the book, which contains bullet points that make Rodriguez seem both very nervous about the potential for information to leak, and also a very weird husband:
One could give Rodriguez the benefit of the doubt and assume that "educate her and control her talk" is just a poor choice of words. But in the best possible light it's still a warped, paranoid view of marriage. "Be careful what you say to your wife," might be a reasonable thing to tell, like, someone working high up in the CIA. But a freaking college football assistant coach? Your job is not that important.
G/O Media may get a commission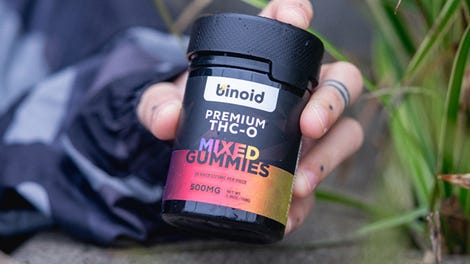 25% Off + Free Shipping
Binoid THC-O Gummies
I'm still trying to figure out what "make sure they are loyal to the staff and the program" implies, as if rivals' desires for playbooks or journalists' thirst for inside information is so strong that it could break the sacred vows of marriage. But Rodriguez's book does say one nice, romantic thing about coaches' lifelong partners. A wife is "one of the most important assets to a coach," it reads. I want that on a card next Valentine's Day.
The full 2015 Hideaway Book is embedded below.