The Bills are playing the Dolphins this weekend, which means that offensive lineman Richie Incognito faces his former team for the third time since he was suspended for the final eight games of the 2013 season after teammate Jonathan Martin accused him and other players of bullying. Incognito had a tough time recalling any lessons learned the experience.
Armando Salguero of the Miami Herald transcribed Wednesday's conference call with Incognito. An excerpt:
Q: What are we supposed to learn and take from Bullygate?

A: "You know, I don't know. I think I'm still searching for the lesson in all of it. Everything went down the way it did and I think there was what happened in the media and then actually what happened. And only me, Jonathan Martin and the guys in that locker room know exactly what happened. And that sticks. So as far as lesson, I think it's tough.

Q: You say only you, Jonathan Martin and the guys in that locker room know exactly what happened. Is there anything that you want people to know that they don't know now?
A: "You know, I think the story's kind of played itself out. Jonathan and I were close friends. I cared about him. If anyone was there for Jonathan, it was me. And Jonathan had his troubles. He had his demons, like we all do. And he left for whatever reason, and he handled it the way he did. And then the story kind of takes on a life of its own and there's the narrative that Jonathan and his camp wants you to believe, and then there's, like I said, what me, Mike Pouncey, what John Jerry, what Jim Turner, what we know what happened. And I can sleep good at night knowing what happened and what my actions were. I'm not saying I was a saint but I sleep well at night knowing what I did.

Q: Do you feel like you were used as a payday?

A: "I don't know. I really don't know."
At last, the book can be closed and Richie Incognito can return to his pre-scandal life ... of being an aggravating shithead. It's impressive how his image has been polished and Salguero can write that Incognito came out of the scandal "better than anybody." (Martin had forgettable stints with the 49ers and Panthers before retiring in 2015. Former Dolphins offensive line coach Jim Turner took a job at Texas A&M; the program suspended him for two weeks in July for his involvement in a sexist presentation at an event for female football fans.) Everyone wants to write up Incognito's arc as a redemption story, but what was there to redeem?
Before the bullying fiasco, before Ted Wells's investigation revealed that Incognito left Martin a voicemail calling him a "half-nigger piece of shit," before that same investigation also discovered that Incognito had settled a civil case after a woman accused him of sexually harassing her at a golf course in 2012, Richie Incognito was still a supreme jerkoff. A Sporting News poll of 103 NFL players put Incognito as the second dirtiest player in the league in 2012, behind Ndamukong Suh. In a four-year span with the St. Louis Rams, the lineman accrued 38 penalties, six of them for unnecessary roughness.
Incognito had a reputation for getting under the skin of defensive players, particularly Antonio Smith of the Houston Texans. In Week 1 of the 2012 season, Smith believed that Incognito was trying to twist his ankle during a fumble recovery, so he kicked at him. Smith was fined $21,000; Incognito was not. In the 2013 preseason, Smith pulled off Incognito's helmet and tried to hit him in the head with it. The NFL suspended Smith for two preseason games and one regular-season game. Smith's actions were not at all justified, but Incognito's play resulted in frequent confrontations.
G/O Media may get a commission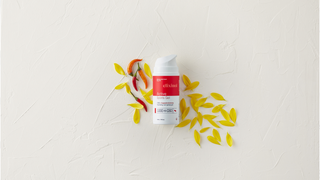 Incognito has somewhat curbed the penalties since then: He has been flagged five times this season, including one unnecessary roughness penalty. Head coach Rex Ryan had said that he wanted to "build a bully" with the Buffalo Bills in his first press conference with the team in 2015, then signed Incognito. It almost seemed like Incognito might actually have changed or grown from the fiasco, as people are capable of doing. He made sure to remove all speculation.