Since going into something like semi-retirement two years ago, disgraced dentistry enthusiast Rick Reilly has stayed relatively quiet, delighting sports fans everywhere. Not two weeks ago, though, he emerged with a long, bad SI cover story on the Golden State Warriors, and now he's sent out what will surely remain one of the worst tweets of 2016:

What makes this even more ludicrous than it seems isn't just that Reilly has been harping on this subject for years now—in 2013, he wrote a memorably horrible column about how Kaepernick, who apparently doesn't want to meet his birth mother, should meet his birth mother because Rick Reilly's adopted daughter has a good relationship with her birth mother—but that Kaepernick has already made clear that he finds Reilly's smarmy officiousness actively offensive:
"I know exactly what column you're talking about because someone sent it to me," Colin says. "He referenced his situation with his daughter. My first instinct was, Well, number one, it's none of your business what my decision is, and number two, just because your situation worked out doesn't mean it will work out like that for everybody else. The fact that he said [the meeting] brought closure to his daughter and she feels better about it now .... To me, there's no closure to be had. There's no benefit from it."
What Reilly will do next, one can only guess.
Contact the author at marchman@deadspin.com.
G/O Media may get a commission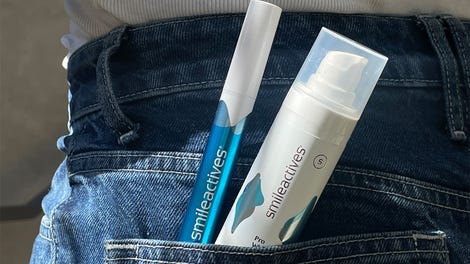 58% off
Whitening Powerhouse Pen & Gel Duo