Roddy White's release by the Falcons last week was not a huge surprise; it's hard to justify a 34-year-old third WR with a $6 million-plus cap hit. But White's an interesting case, because he didn't precisely demonstrate that he can't play anymore. Instead, he was simply phased out of the gameplan by first-year OC Kyle Shanahan. Now both White and his agent are publicly blaming Shanahan. "He wanted me to be out," White said.
White's numbers were down across the board in his 11th season in Atlanta, though not, interestingly, his yards per reception. But it's hard to accumulate counting stats when they're not throwing to you. After averaging 8.67 targets per game in the previous three seasons, White had only 4.38 balls per game thrown his way in 2015. As Leonard Hankerson assumed his No. 2 role across from Julio Jones, White was used more as a decoy—or as he dismissively put it this weekend, as a "blocker."
"What [Shanahan] expected from me and what I expected from him was totally different," White said. "I expected to play a bigger role in the offense, and that's what I wanted to do. But he didn't have that in his desires. He had other people that he wanted to play my role, so he wanted me to be out of the [offense]. That was the whole thing."
There was talk throughout the season, especially after he publicly complained about his usage in October, that White was having trouble learning Shanahan's offense. Not only did White say that the schemes were not too complex, but he accused Shanahan of costing the Falcons football games.
"No it wasn't, besides the things [Shanahan] was doing in making six variations to one route," White said. "It was just episodes throughout the game where I think he mismanaged things and screwed up and we didn't have the opportunity to win the game, which, I thought, was on him as the offensive coordinator. It wasn't sound football, but it was things that he was used to doing and things we weren't used to doing as an offense, and it literally cost us like two games."
G/O Media may get a commission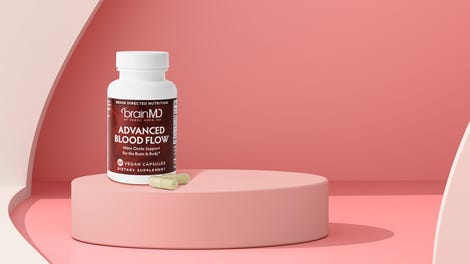 Free agency kicks off at noon today with an official negotiating window before players can sign starting at 4 ET on Wednesday, and White is hoping to catch on—he believes he can play "two or three years." So White's comments now can be read as PR, a message to prospective employers that he can offer them more as a player than Shanahan allowed him to offer last season. And, you know, genuine bitterness at Shanahan for costing him a fairly lucrative contract year and any hopes of finishing his career in the place it started.
Last night, White's agent made that brutally clear:
"There is one reason Roddy is no longer with the Falcons and it is Kyle Shanahan," said Jonathan Feinsod, White's longtime agent, on Sunday to The Atlanta Journal-Constitution.

"Kyle forced the Falcons to choose between him or Roddy."
Ultimately it's tough to argue that the Falcons didn't make the right choice. It's also barely disputable that Shanahan's role for White didn't make it much of a choice at all.
---
Contact the author at barryp@deadspin.com.