Pick a handful of points at random from Roger Federer's fourth-round U.S. Open loss to John Millman and you are liable to find some extremely un-Federer moments. Maybe he lines up a backhand slice only for the ball to drip to the ground two feet away. Maybe he shanks a routine overhead into the net, or goofs the footwork on a forehand volley he's nailed a hundred thousand times in his life. Maybe it turns up one of his 77 unforced errors; maybe it turns up one of 10 double-faults.
Most likely it would turn up an image of Federer standing feckless in the middle of the court, completely at the opponent's mercy, while Millman coolly sizes up a short ball and picks one of several viable options for a winner. The 3-6, 7-5, 7-6 (7), 7-6 (3) loss was one of the sloppiest matches the Swiss has played in his career, a fact which can be partly explained by the fact that it was conducted in a bog. It's to Millman's credit that he stayed even-keeled through Federer's distractingly bad night, erased multiple set points in the second and third, and snuck out with the most significant win of his career.
This was an unexpected milestone for the Australian 29-year-old who has never reached this stage of a major or defeated a top-10 player. When he's praised by the commentators, it is generally for his fitness and work ethic in that classic underhanded fashion, but Millman absolutely had the hyper-vascular cyclist legs to prove it, and he did maintain a high level of play even when both players appeared to be underwater. Nothing—not the conditions, not Federer's constant drop shots, not a sweat-drenched T-shirt that weighed some 14 pounds, not the countless opportunities to choke—really discouraged him from grinding along the baseline and forcing Federer to come up with something he simply didn't have last night. Millman played a clean match with only 21 unforced errors and made some occasional magic with his backhand. After turning pro in 2006, it took him seven years to win his first tour-level match. Now the Australian sits in the quarterfinals of the U.S. Open after he sent home the No. 2 player in the world.
He also solicited some fantasy football advice. Hope that draft went well.
G/O Media may get a commission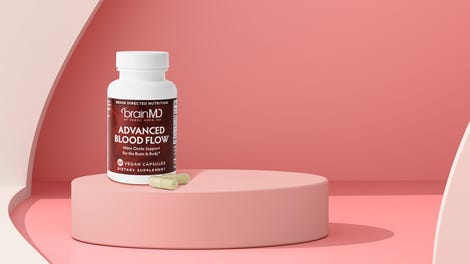 It's the sort of loss that will send confused fans scrambling for an explanation, though they're never going to be as crisp and tangible as hoped. Federer, whose back caused him woes at this exact phase of the season last year, said in the post-match that it was just the heat this time around. "I felt I couldn't get air," he said, calling attention to the stadium design:
Q. Your serve wasn't as reliable as usual tonight. Was something feeling off in your motion? What was going through your mind missing all those first serves?

ROGER FEDERER: It was hot (laughter).

Q. That was it?


ROGER FEDERER: Yes. When you feel like that, everything is off, so... But, look, I've trained in tougher conditions. I've played in the daytime, you know, at 120. Some days it's just not the day where the body can cope with it.

I do believe since the roof is on that there is no air circulation in the stadium. I think just that makes it a totally different US Open. Plus conditions maybe were playing slower this year on top of it. You have soaking wet pants, soaking wet everything. The balls are in there, too. You try to play. Everything gets slower as you try to hit winners.
For all those worrying that this is a glimpse of Federer in decline—this goes out to every apoplectic bro in an RF hat that the cameras loved to linger on last night—just note that when Federer's finally washed up, it'll likely look different from this. Barring some specific, localized injury, his serve will probably be the last thing to go. Pete Sampras was still throwing flames in his late career; Ivo Karlovic still has a professional career; John Isner is in the quarterfinals of this tournament, and it's not because of his springy step. Federer remains one of the great pinpoint servers on tour, and even when his other skills have begun to abandon him, he is bound to cash out more free points than he did last night. This season has been quite unlike his 2017, especially in his struggles with the return of serve: looking at percentage of return points won, Federer has slipped from ninth on tour to 20th, per Tennis Abstract. He has notched almost none of the top-10 wins that made last season so memorable. This, of course, shouldn't be an invitation for another premature Fed obituary. The real question to ask is not if Federer is cooked, but what his priorities are, as revealed by what he chooses to do with the rest of the year. There are no more majors to be hunted. Does he play on, or shut it down and maximize his chances for next year's? What does triage look like when you're 37 years old and the second-ranked player in the world?