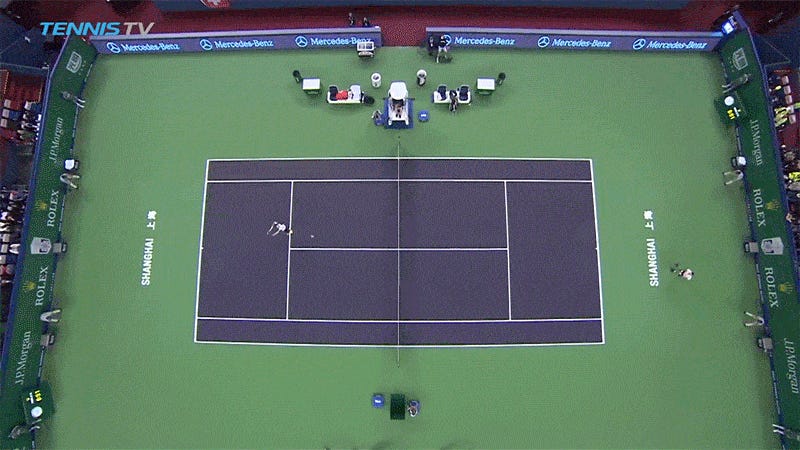 Today at the Shanghai Masters, Roger Federer played his first match since he left the U.S. Open looking like he'd fallen in the pool. Federer barely survived a sharp Daniil Medvedev to win 6-4, 4-6, 6-4, but the Russian, who ripped through seven wins last week to qualify and win Tokyo, made the shot of the night. In the second set, Medvedev flailing backhand volley had backspin that yanked it right back onto his side of the court:

Here's the full point from that overhead angle:
If only tennis players just did that on every shot. They'd always win the point.