Raiders linebacker Rolando McClain is the type of player who probably gets called "troubled" a lot. (Yes, he is.) That perception stems from the incident that also produced the glorious perp walk you see above. McClain was accused, and later convicted, of putting a gun to a man's head, pointing in another direction, and then firing. McClain later appealed for a jury trial, by which point his accuser no longer wished to pursue the charges. So McClain's record became clean again. His so-called troubles were a thing of the past. But then he fought with coach Dennis Allen at practice yesterday and paved the way for his release, according to ESPN and (before he took his posts down) McClain's own Facebook page.
The best sports movies according to Toheeb Jimoh
"Officially no longer an Oakland Raider!!" McClain wrote on his Facebook page Wednesday.

That flaming arrow sat in space for a few seconds before McClain clarified: "Well technically I am," he wrote. "But I'm mentally done. Just waiting on my papers."

Then: "It's out of my hands right now."

Then: "I'm gonna weigh my options. Looking forward to playing for an actual 'team.'"

Then: "I'd like to be anywhere besides here."
(It's unclear whether he'll get his wish. McClain was banned from practice today, but the team hasn't officially released him yet.)
G/O Media may get a commission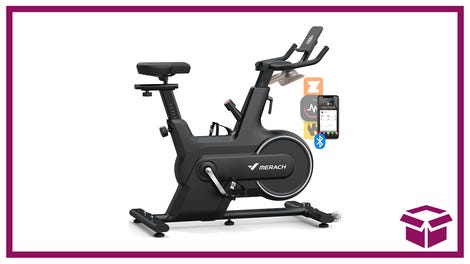 14% off + Coupon
Merach Indoor Cycling Bike
Who's the scorn-worthy party here? Well, have you watched an Oakland Raiders game recently? I mean, really watched a Raiders game? Oakland might be the worst team in football. They're 3-8, and they've been blown out in four straight games. Sunday was Carson Palmer's chance to exact revenge against the evil Brown family, his former jailers. Instead the Raiders trailed by 24 at halftime, and by 24 at the game's end, too. They're wretched.
Dennis Allen, the ostensible defensive whiz Oakland poached from the division rival Broncos, has supervised the further crumbling of the unit he's supposed to know best. Oakland ranked 27th in Football Outsiders' defensive DVOA stat in 2011. In 2012, they rank 31st. Meanwhile, the Broncos, who had the league's 18th-best defense last year, now have its fifth-best defense, with Jack Del Rio in Allen's place.
And McClain? On the field, he's not bad. He's not the player Oakland expected to get with the eighth overall pick in the 2010 draft, but, as Pro Football Focus notes in that link, that's less McClain's fault than the team's. Teams shouldn't spend top picks on slow, run-stopping inside linebackers, because those players are often around later in the draft. The Jets picked David Harris in the second round, and the Patriots picked Brandon Spikes there too. And a big inside linebacker isn't a terribly valuable thing to have in the first place: They can't cover backs and tight ends on passing downs.
But why should McClain concern himself with that? If he gets released, he'll fit in well as a situational linebacker on an "actual 'team.'" And the Raiders, well, they'll Raider on the way only they can.
Update (Friday, 3 p.m.): McClain has been suspended for two games.